Have you ever wondered what it takes to be a professional sea kayaking guide with Sunny Cove? The list of skills needed to make it as a guide with Sunny Cove is long! Before guides even arrive in Seward they have already been through an extensive application process and have obtained a Wilderness First Responder certification. They also have a huge study guide they need to review before arriving.
When they arrive in Seward the hands on training begins! The first 12 days are filled with sessions covering hard-skills, soft-skills, interpretation and team building.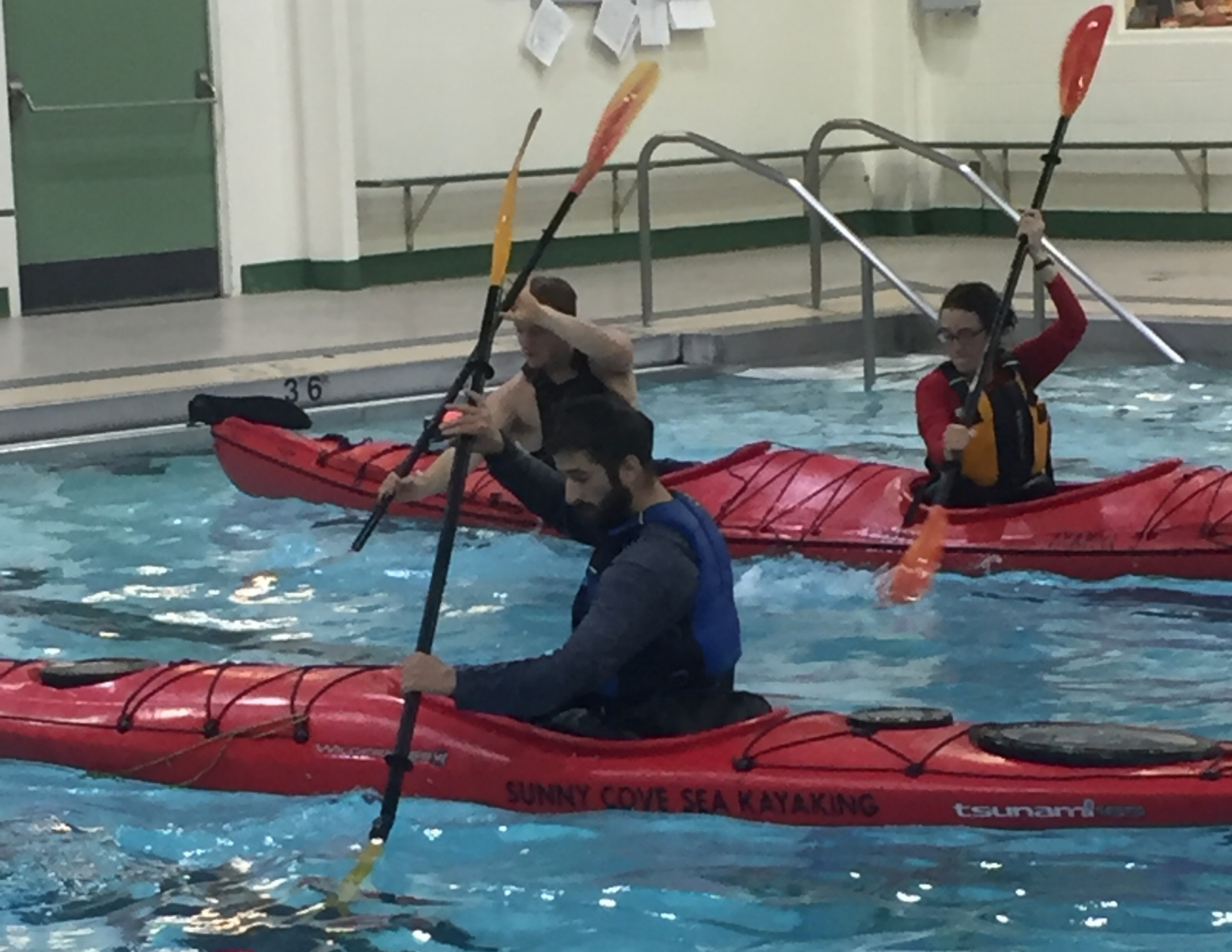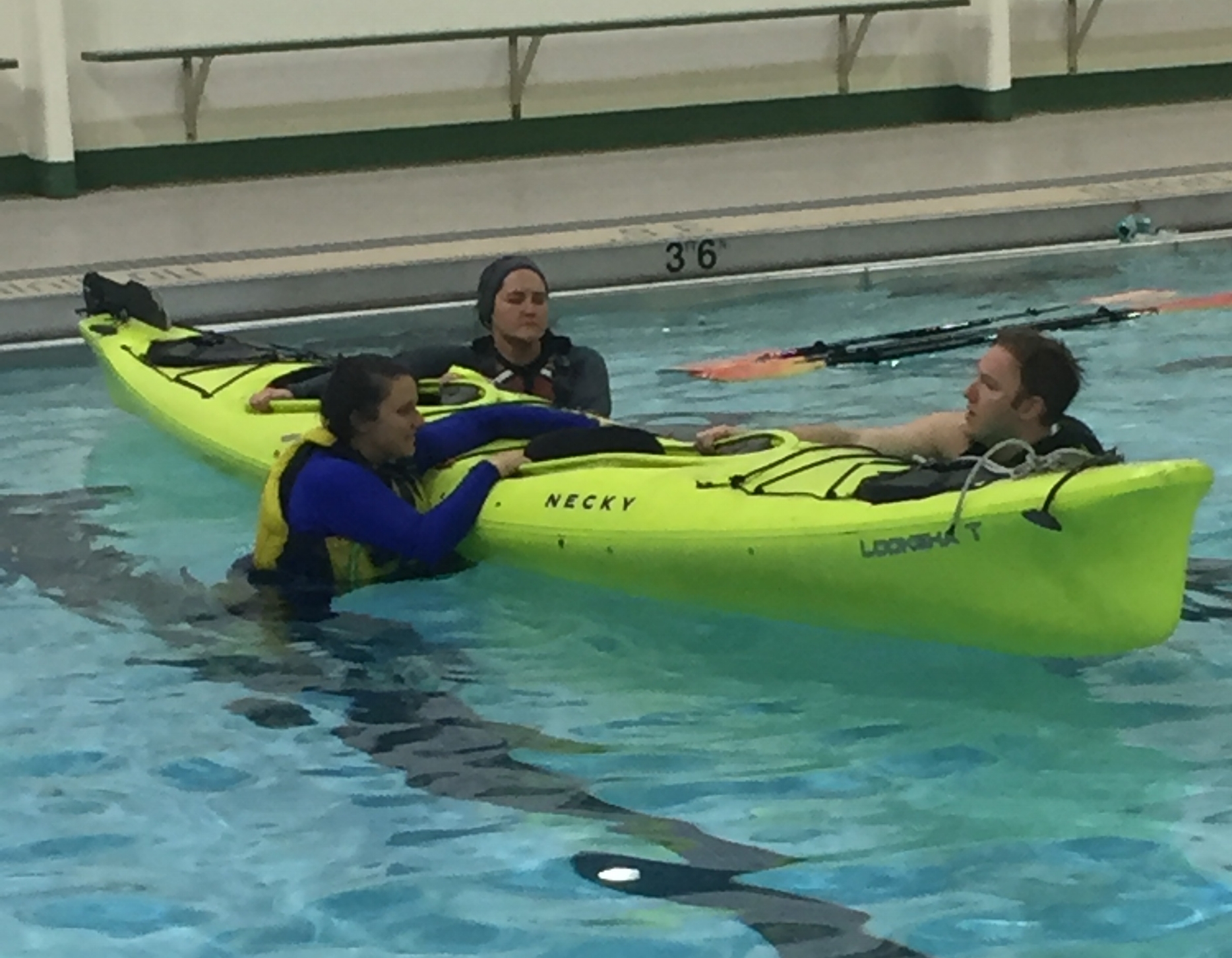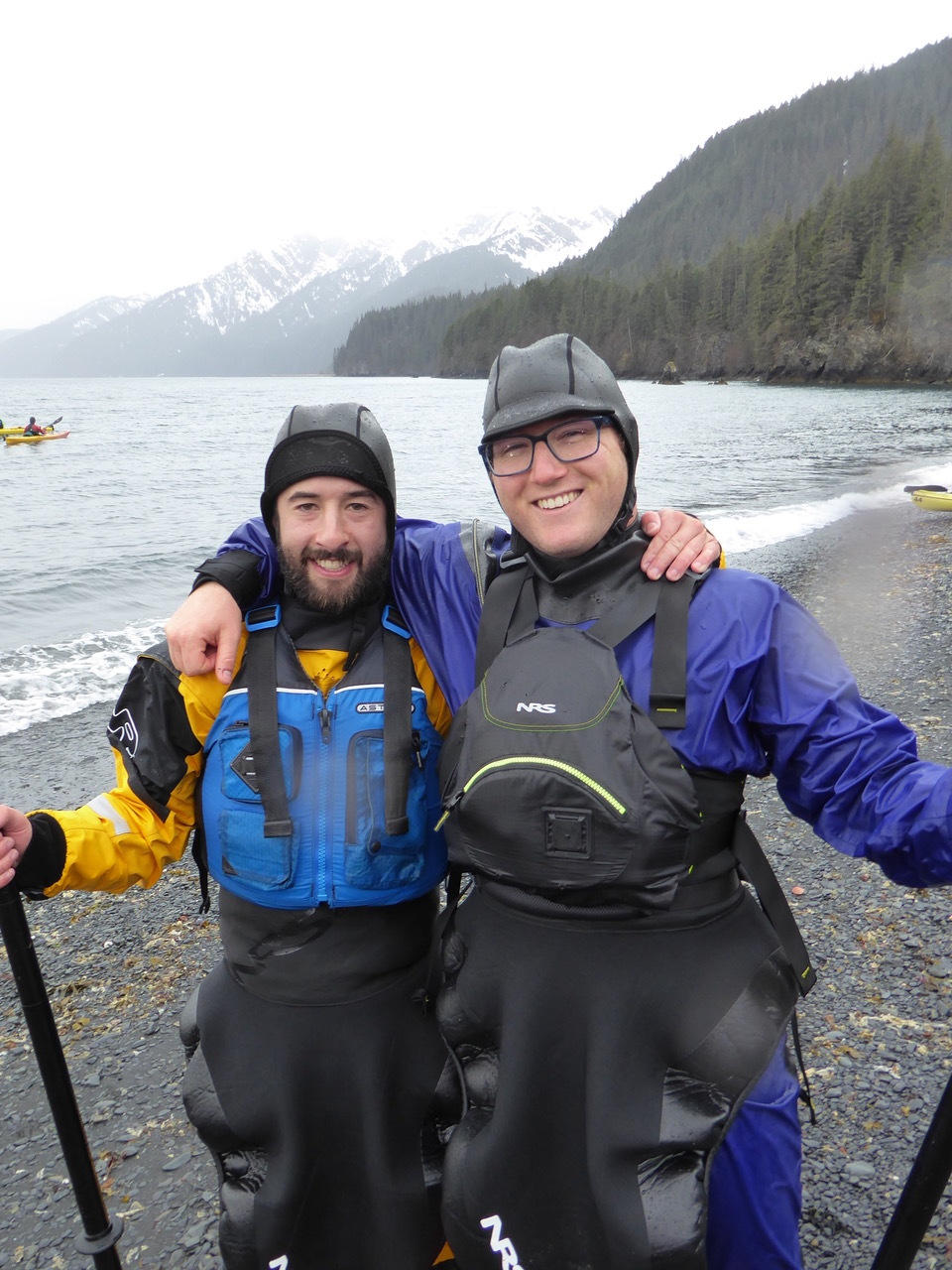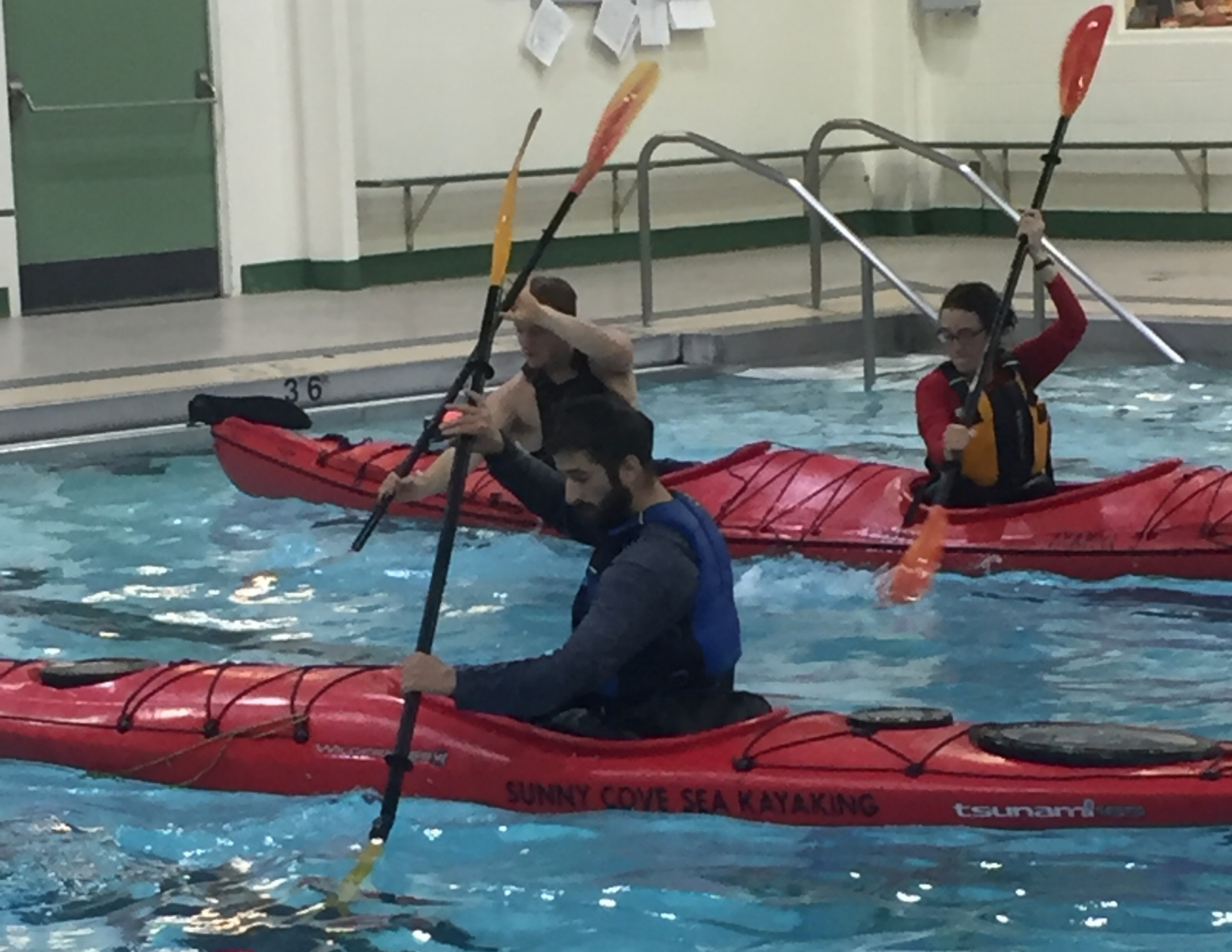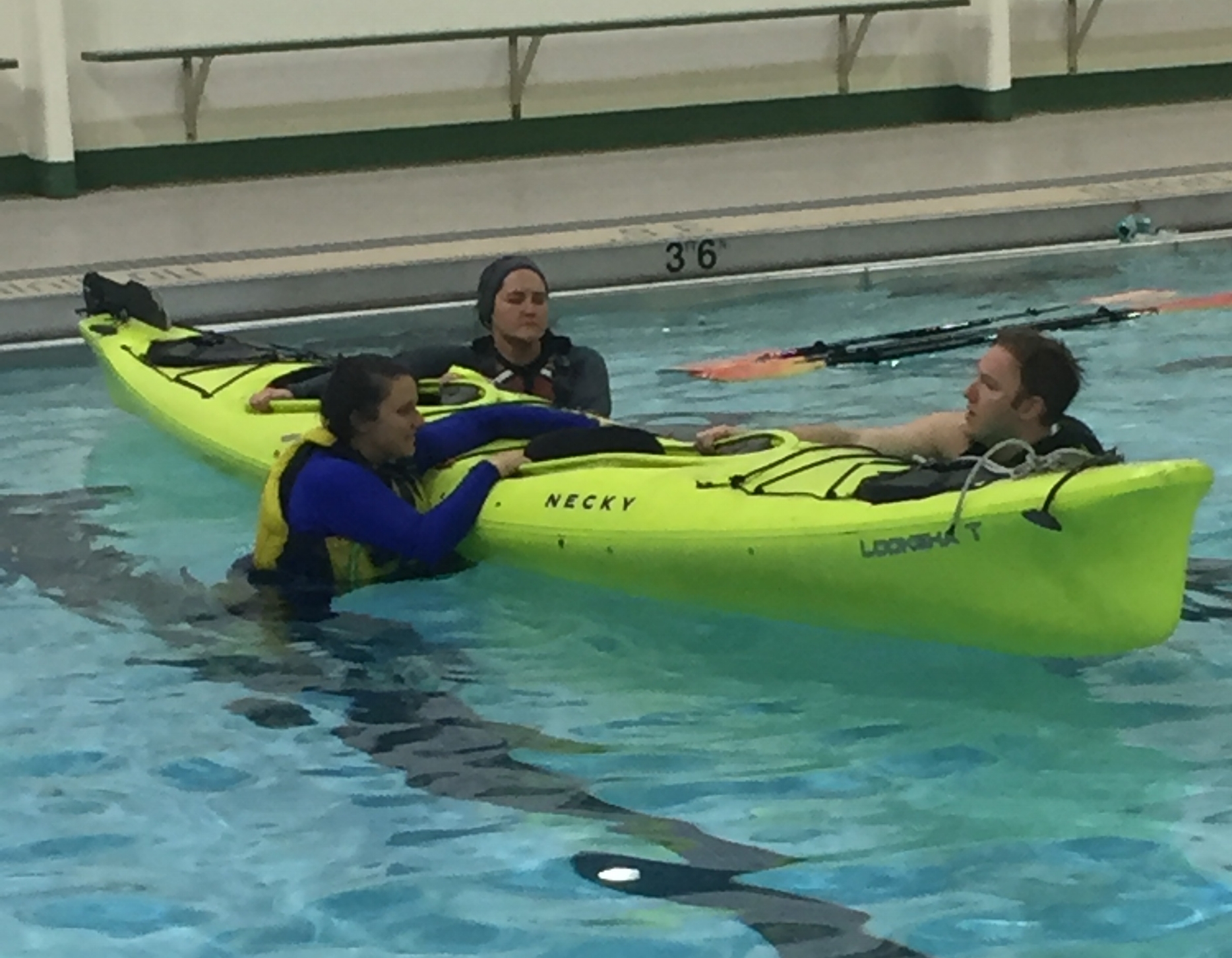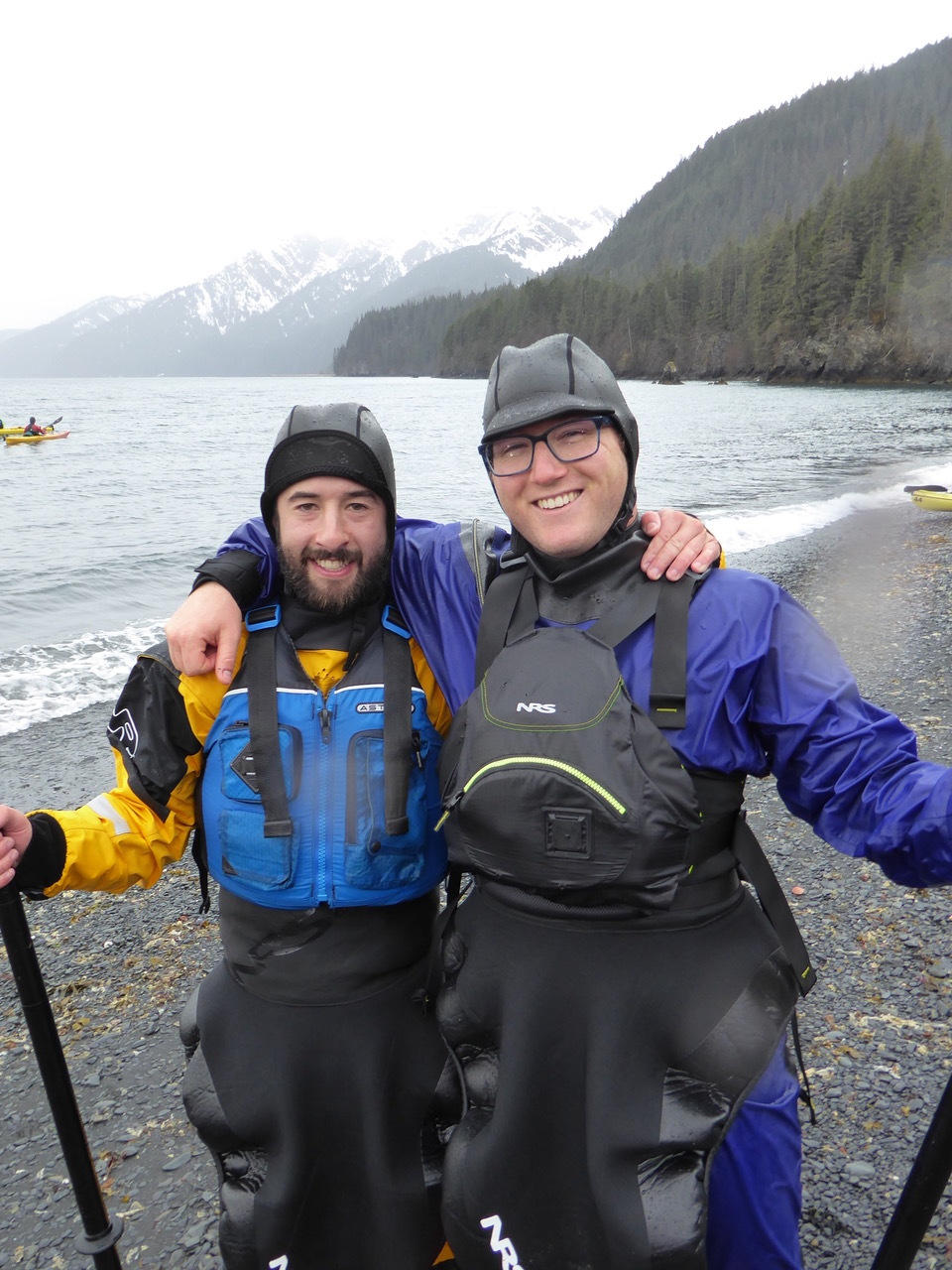 Our hard-skills sessions begin at the Seward High School pool and then progress to practicing in Resurrection Bay. We cover self-rescue, assisted-rescue, strokes and much, much more...in drysuits of course!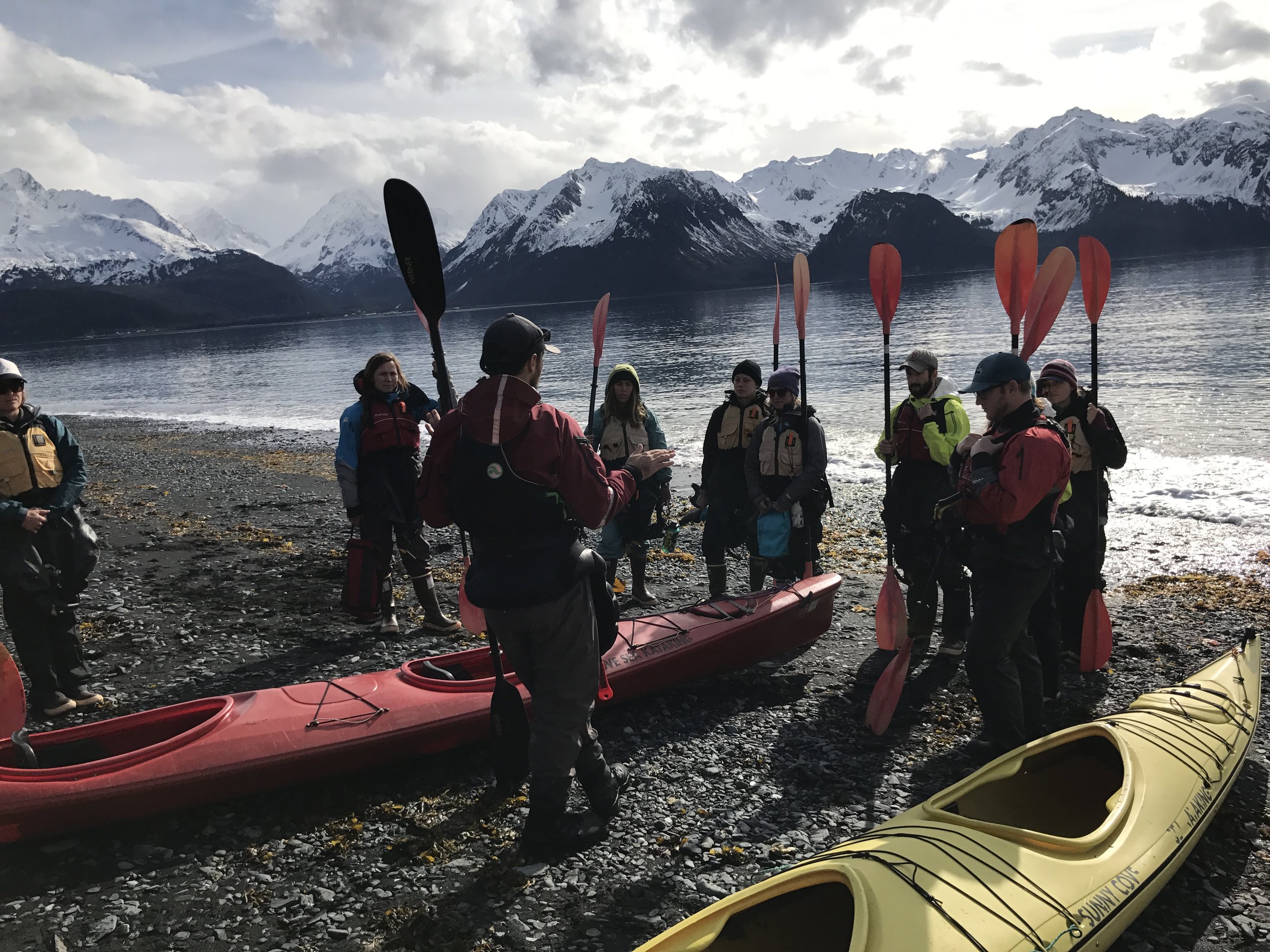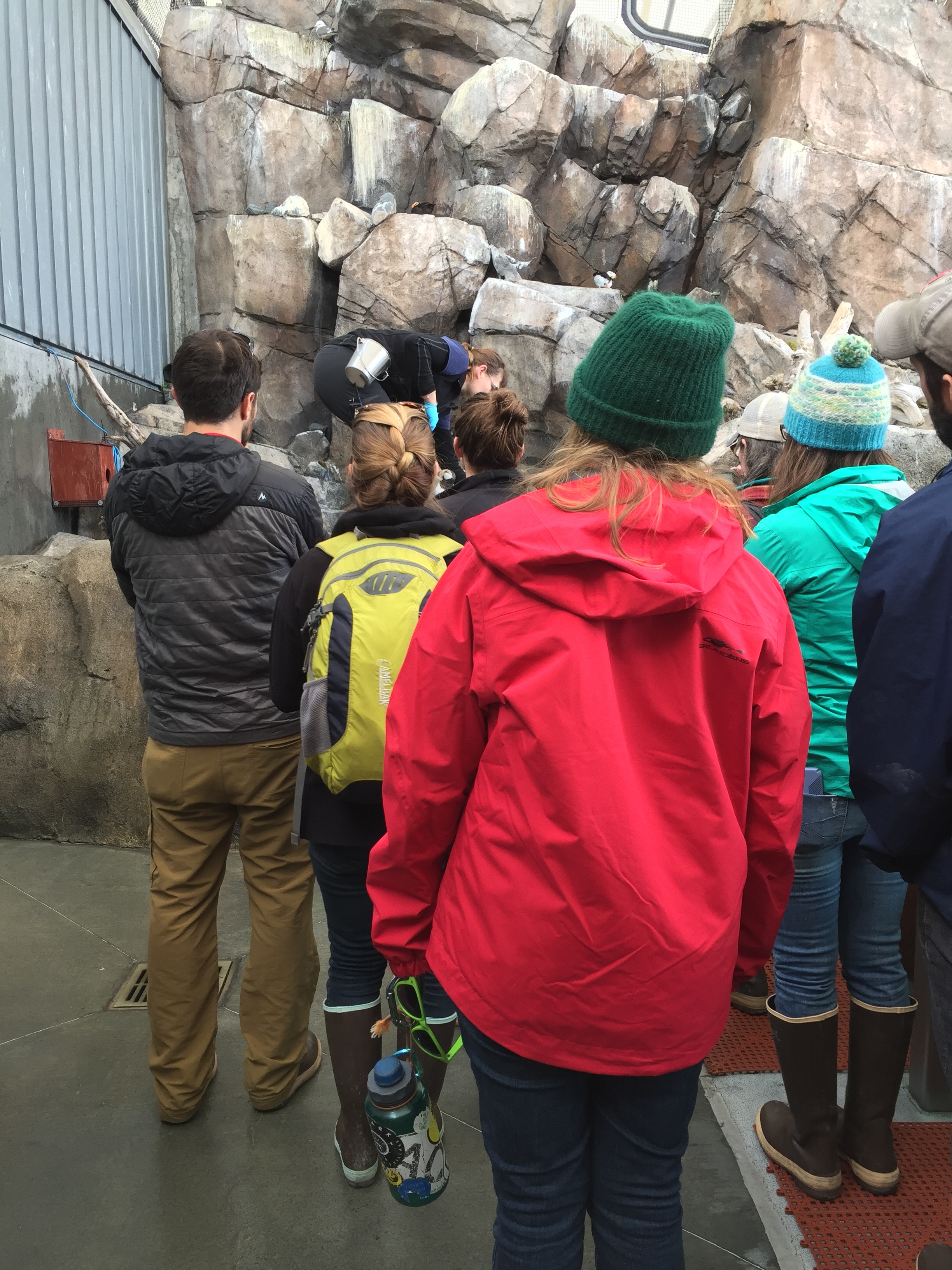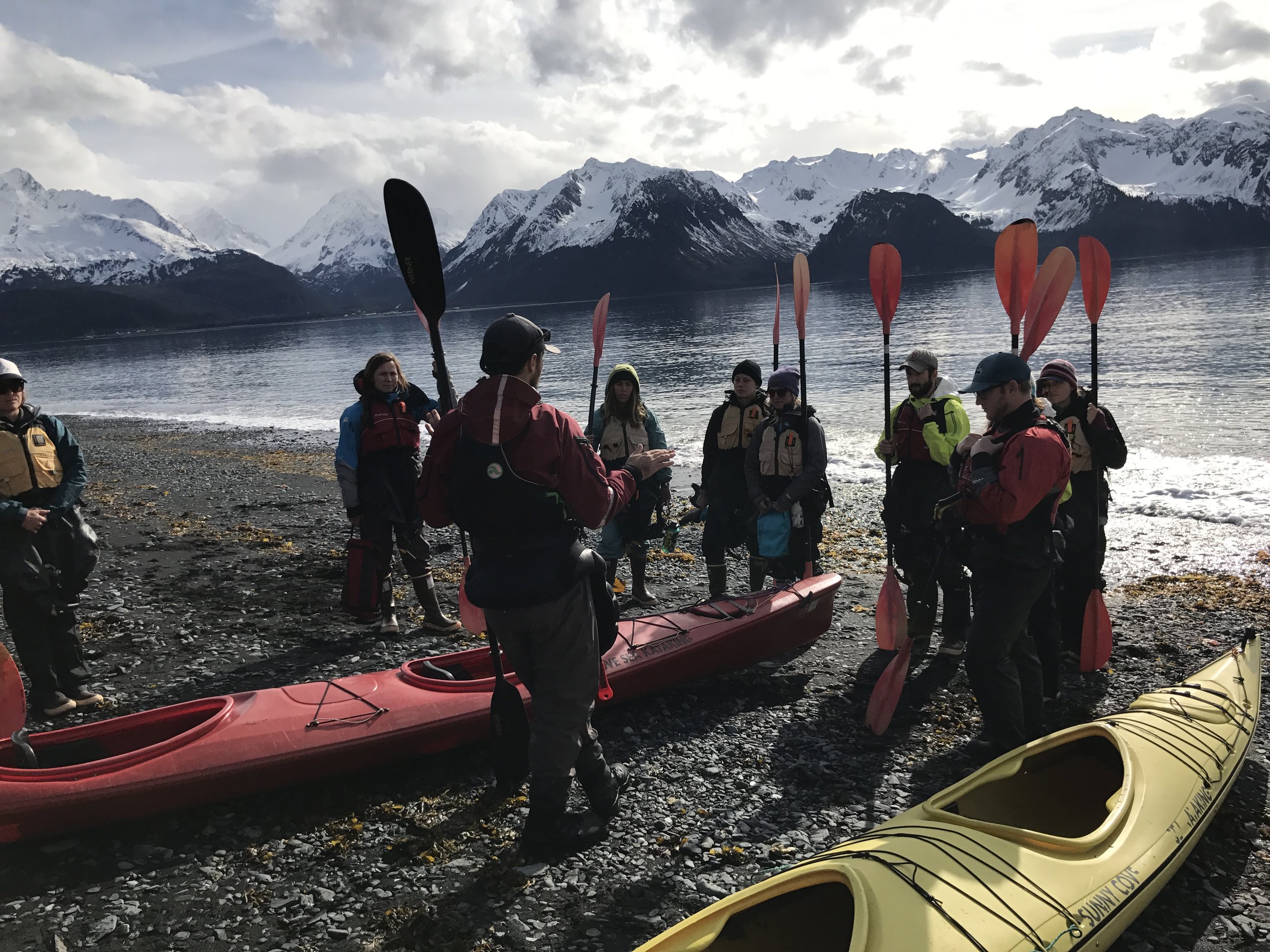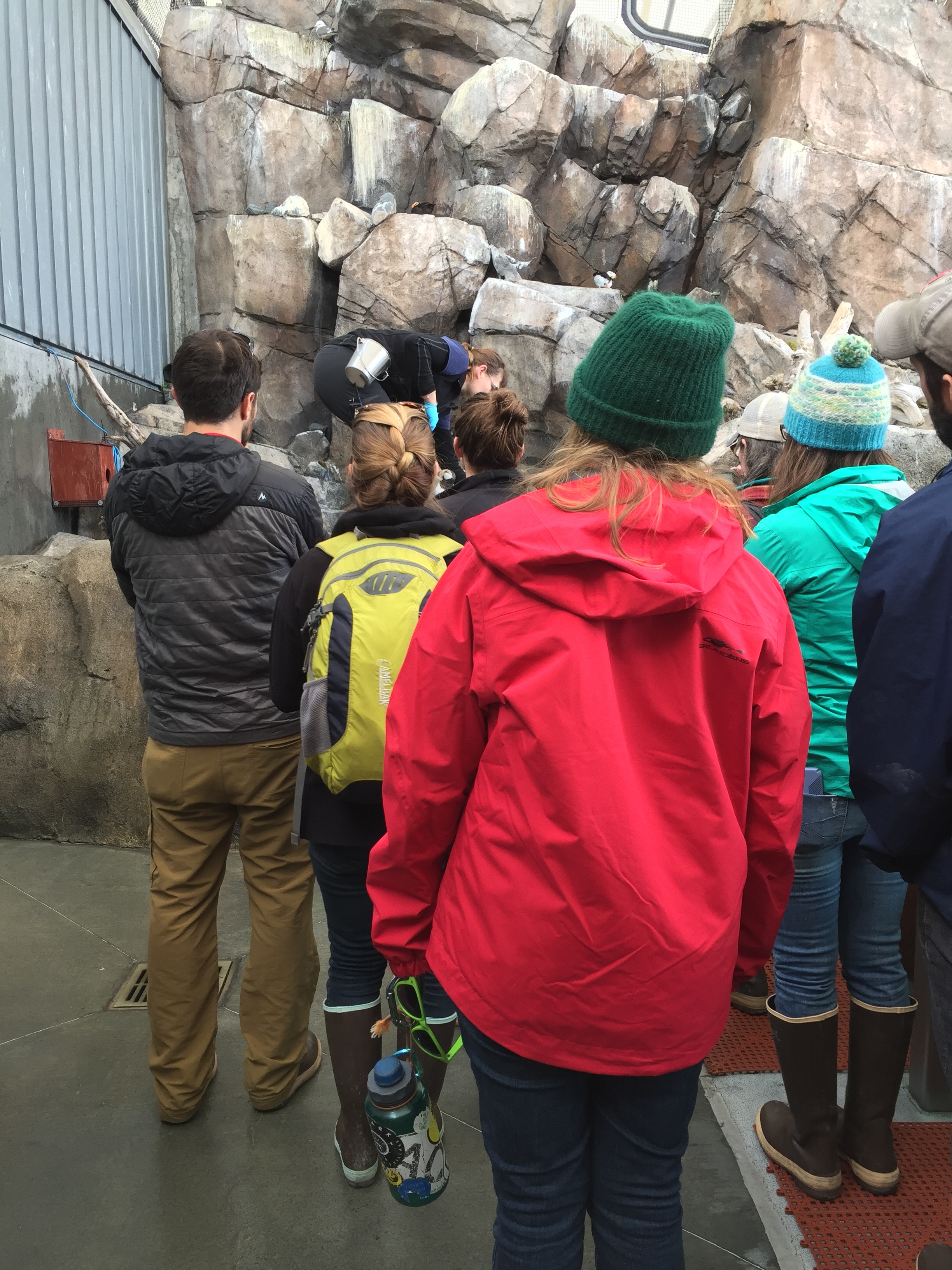 We also spend a lot of time going over trip routes, naturalist information, interpretation, communication skills, team building and getting familiar with our local areas. And of course we paddle...a lot!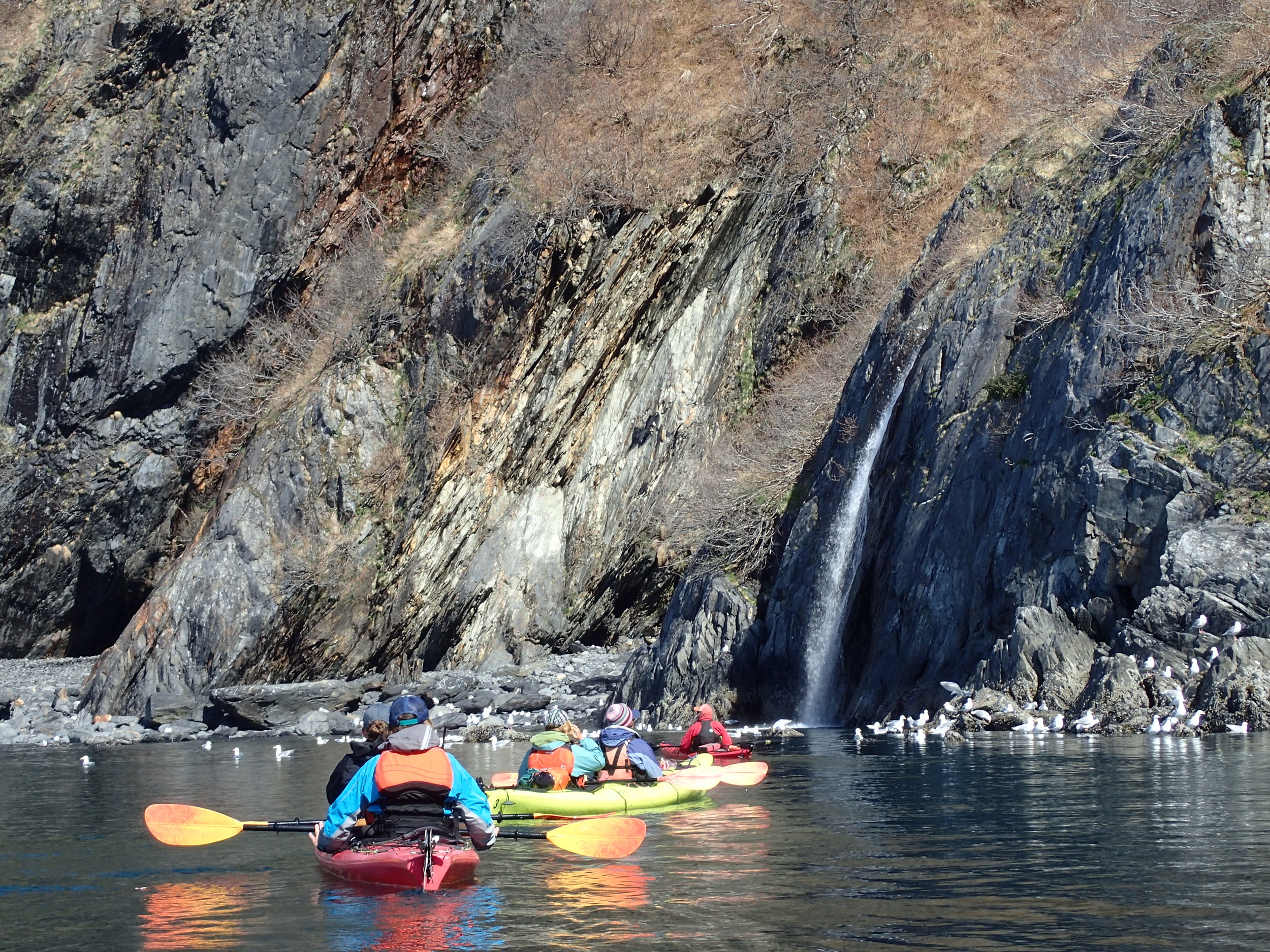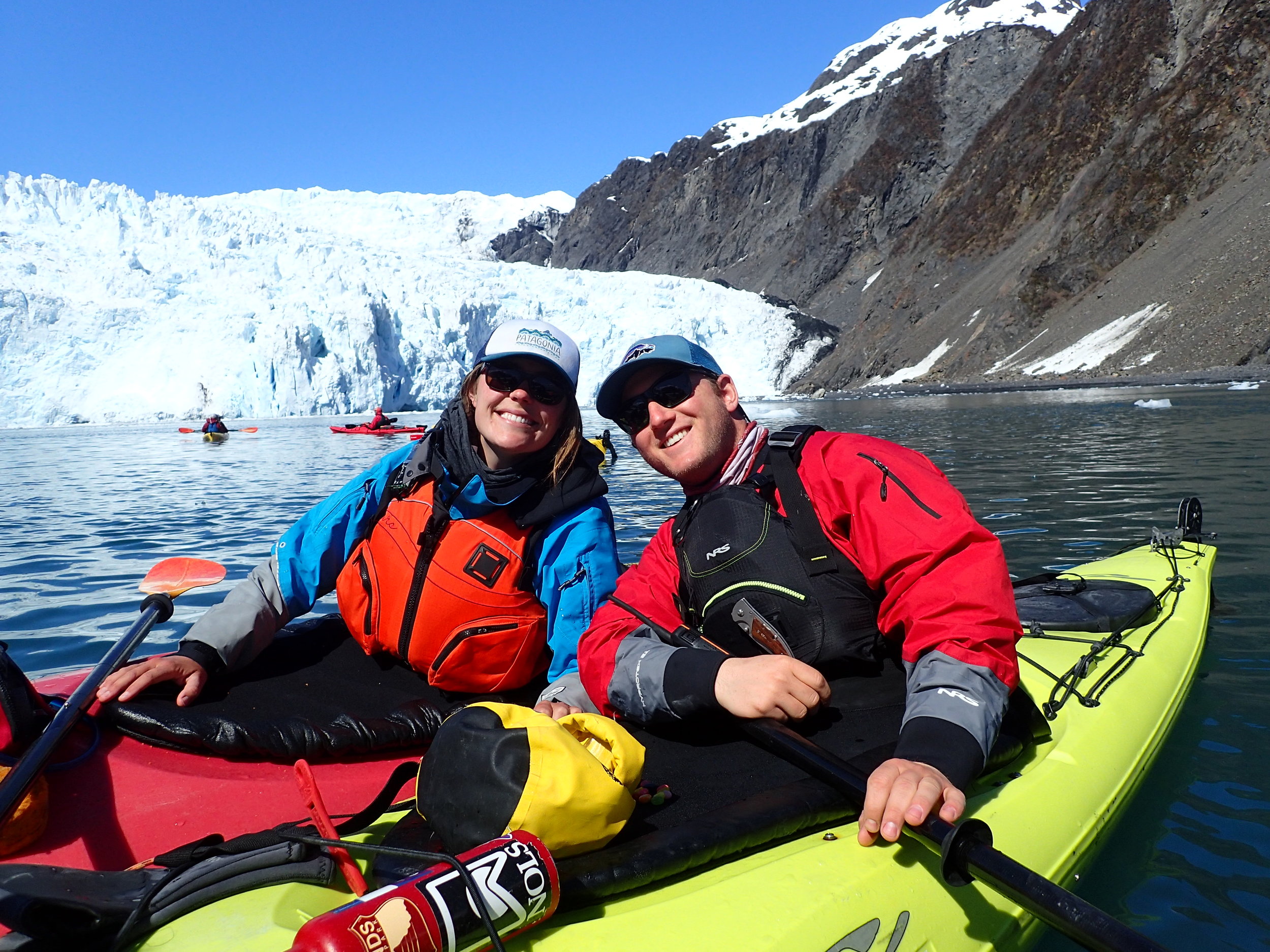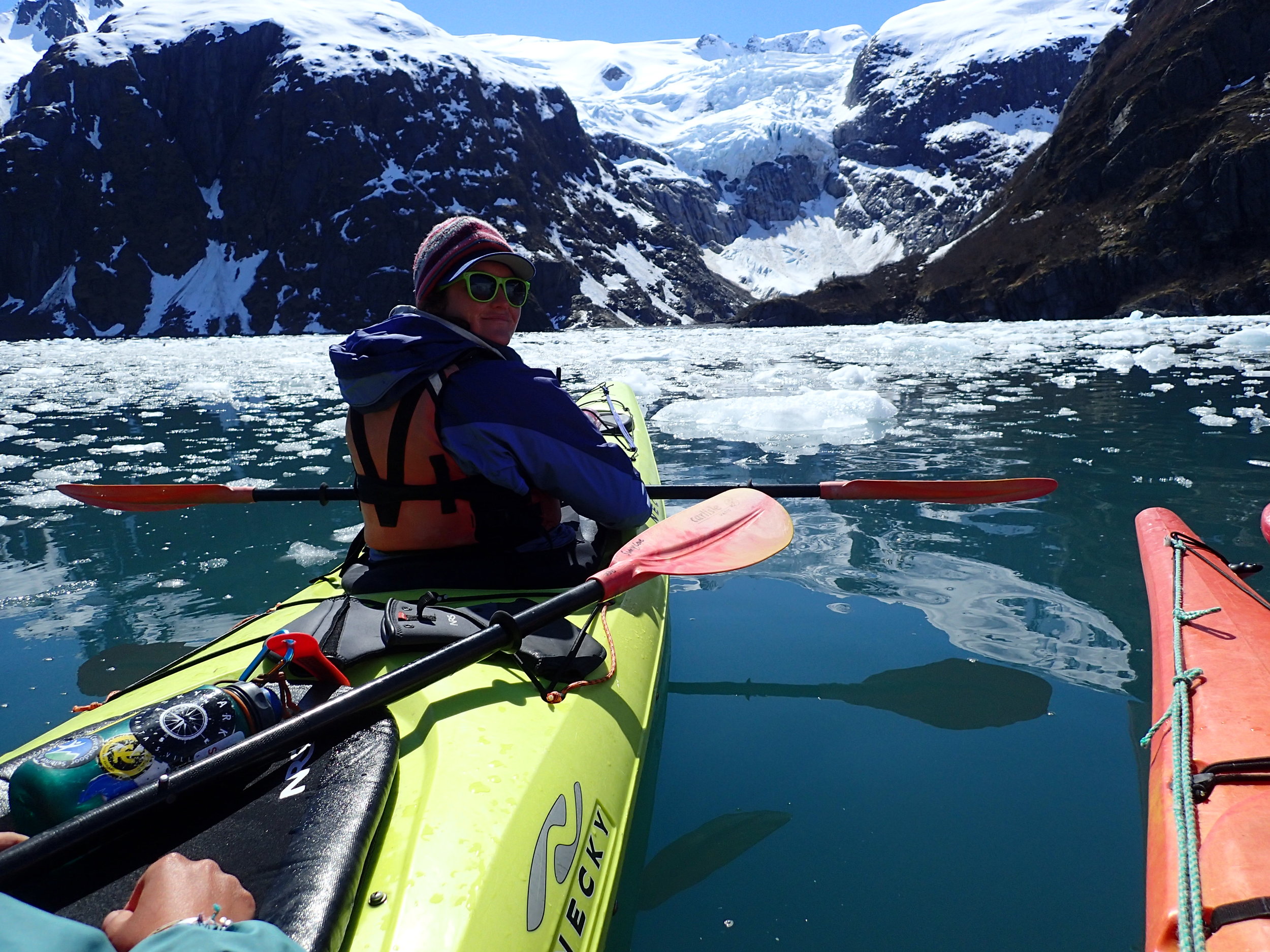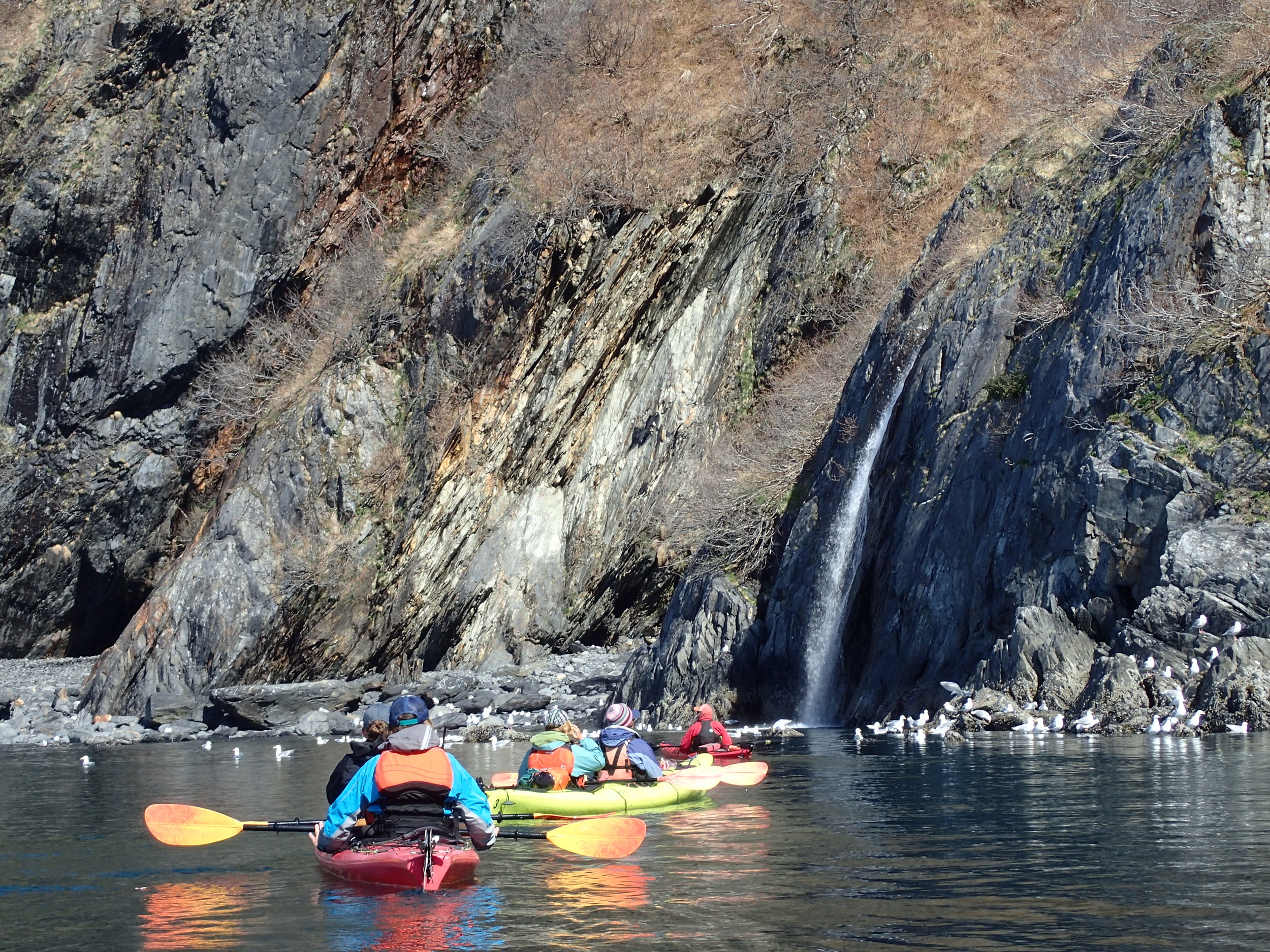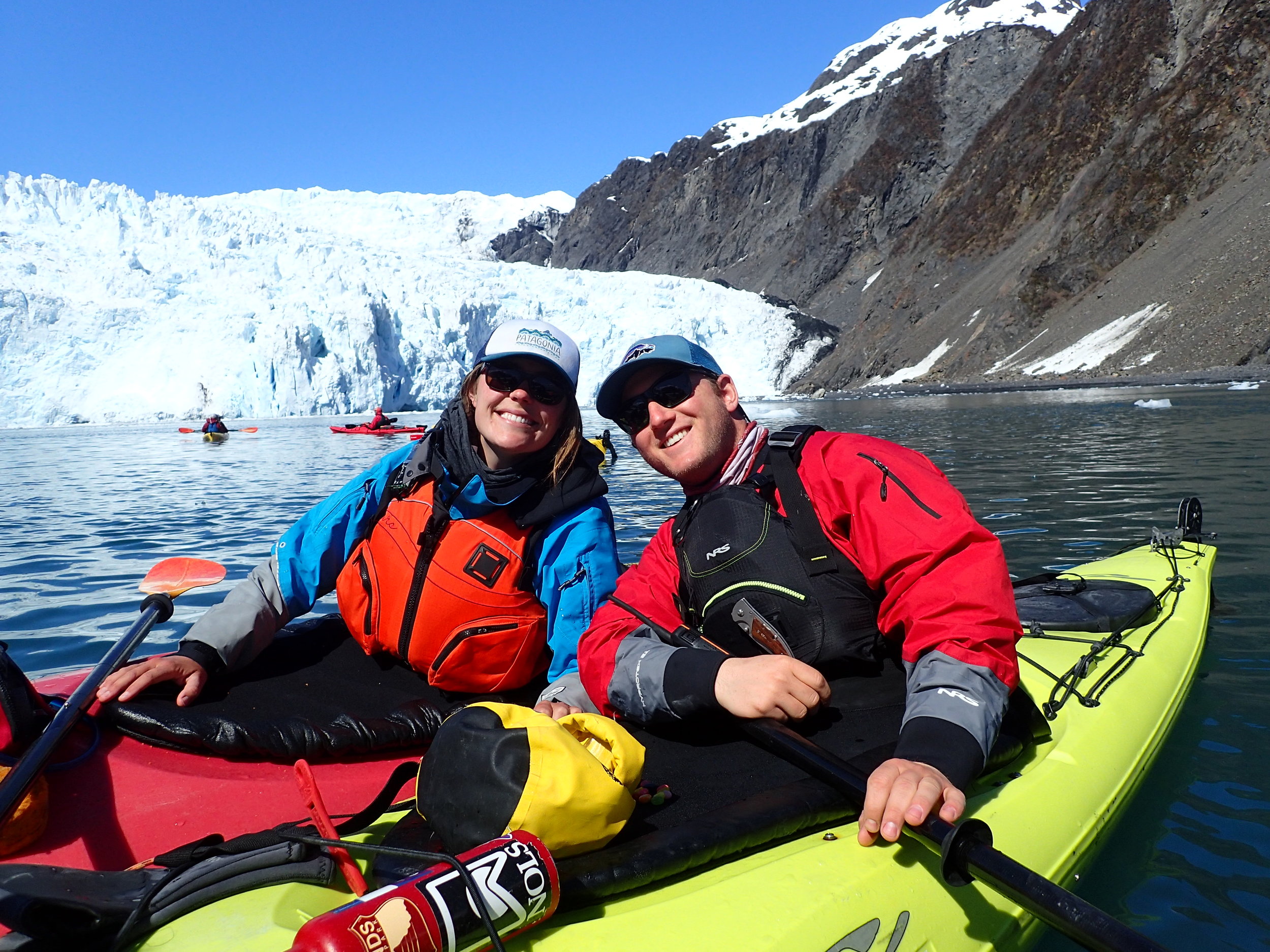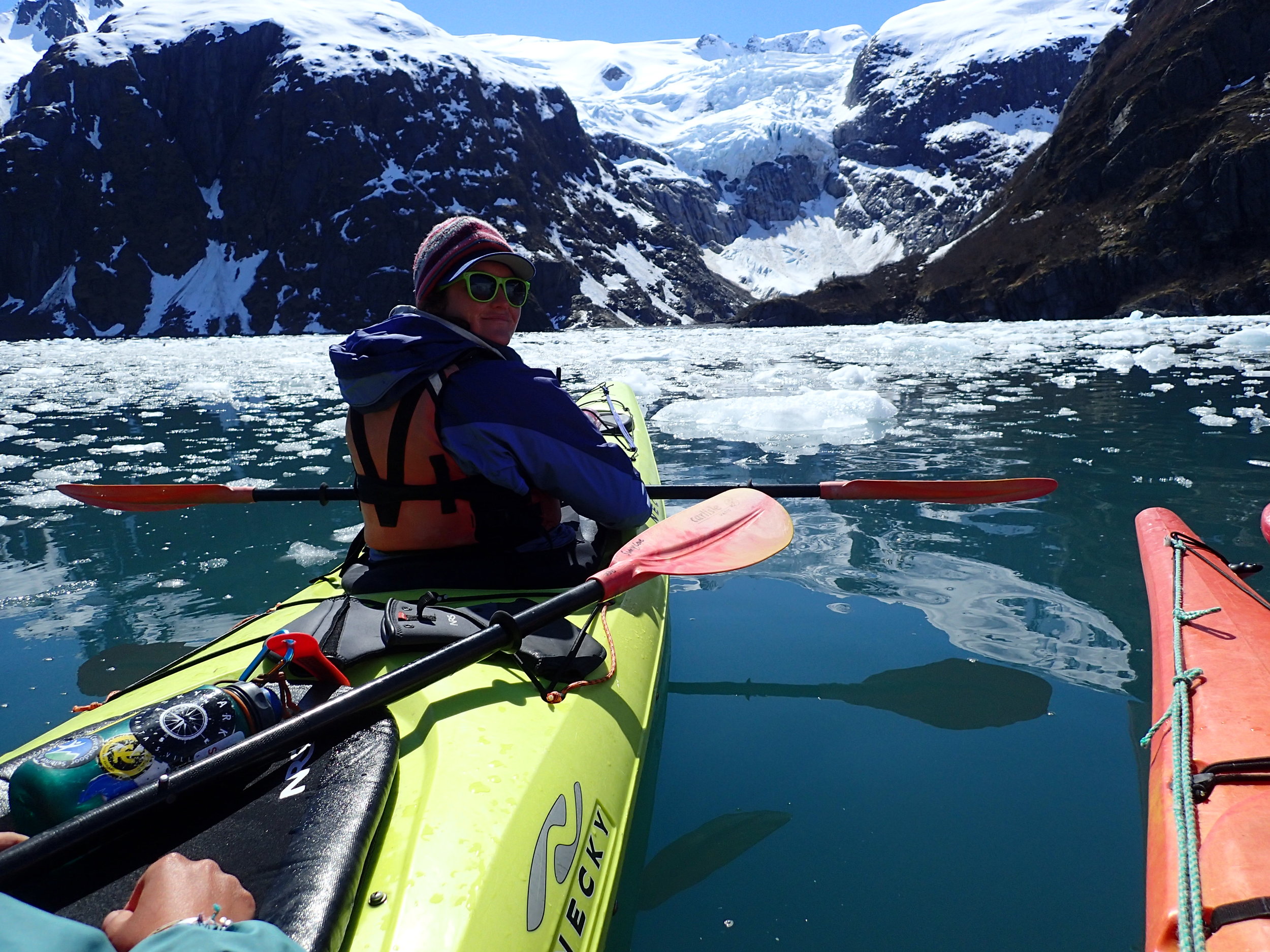 One of our most anticipated sessions is our visit into Kenai Fjords National Park! Our guides absolutely love kayaking near tidewater glaciers...and we had an absolutely glorious weather to kayak!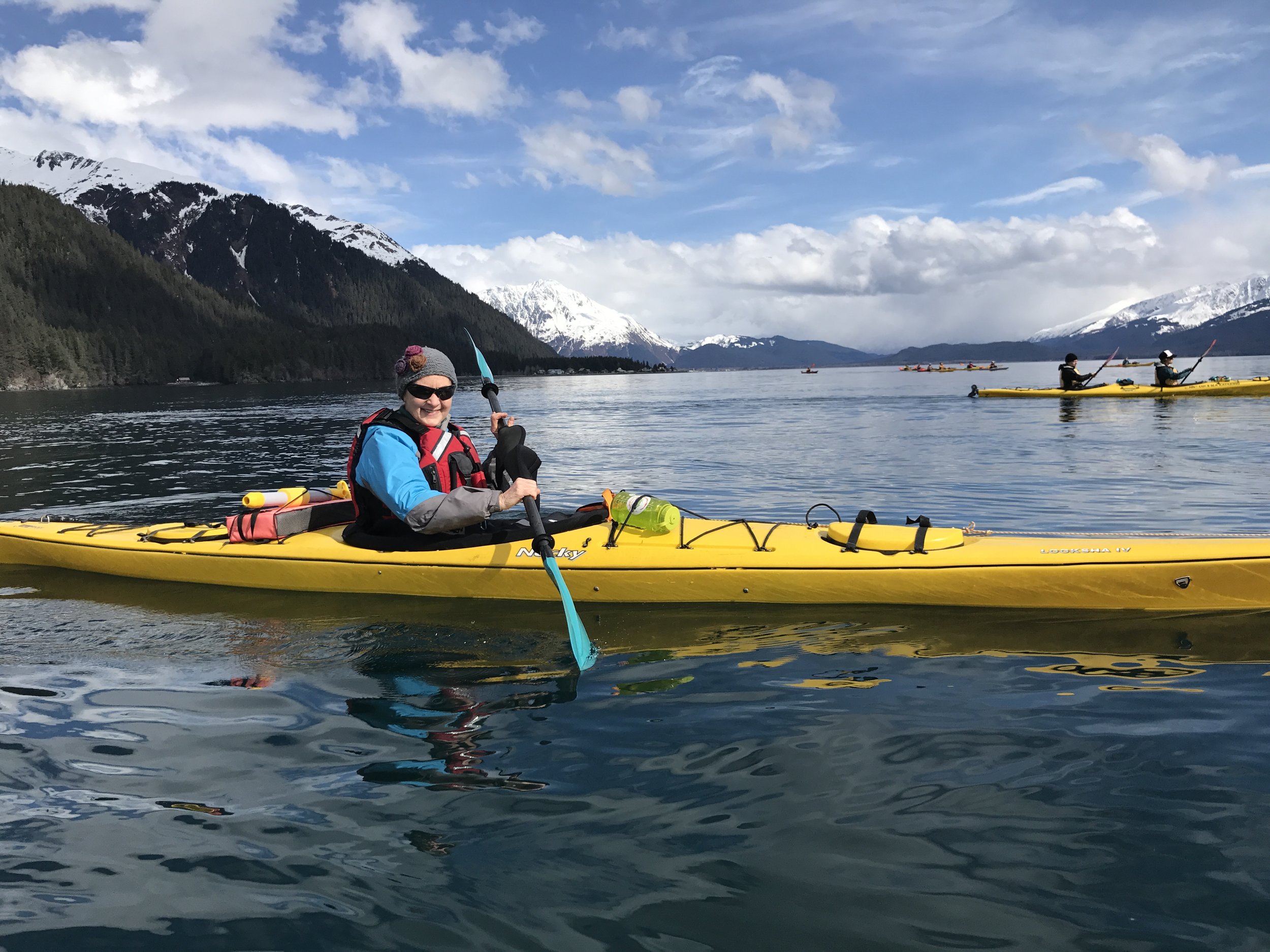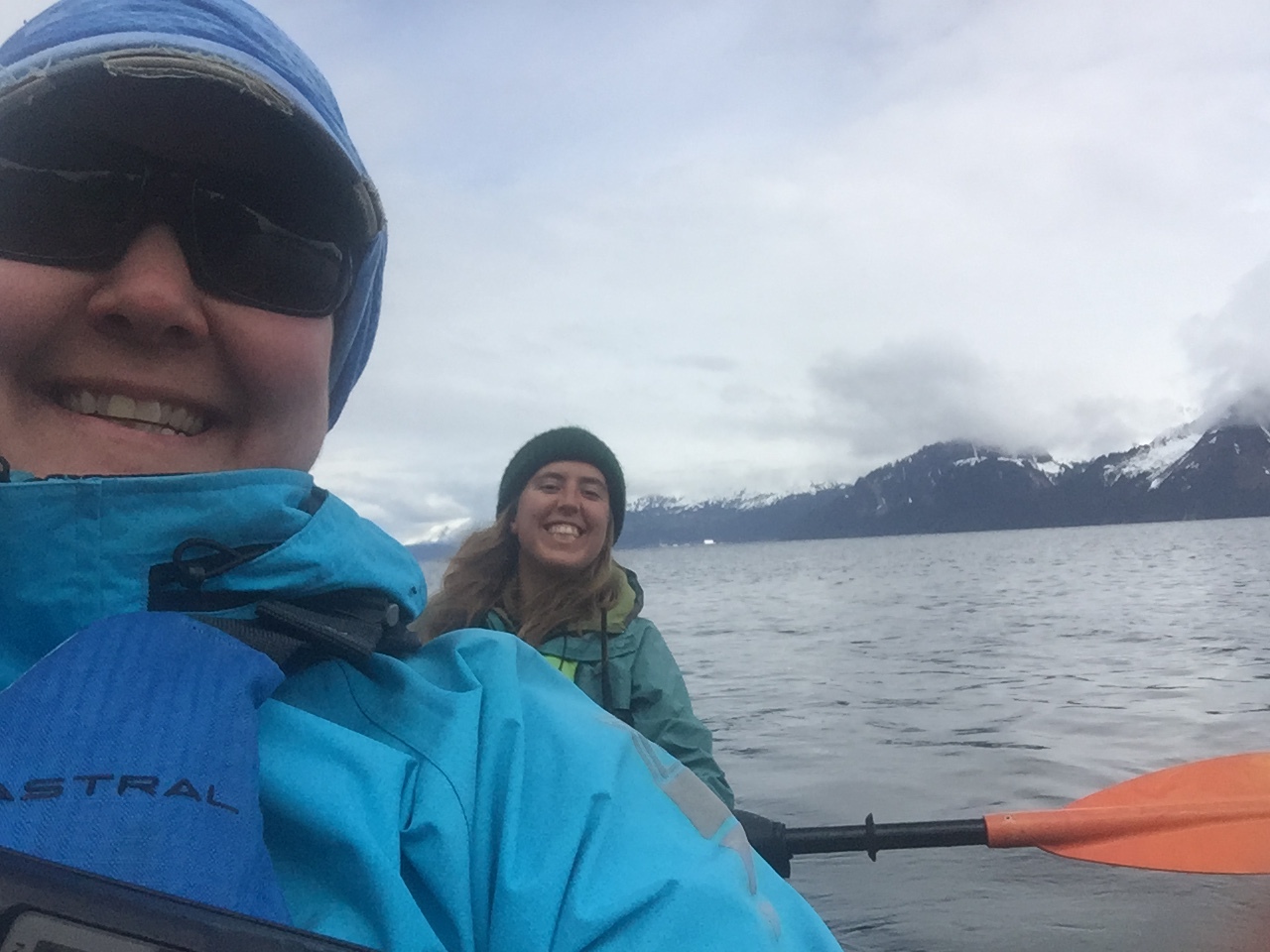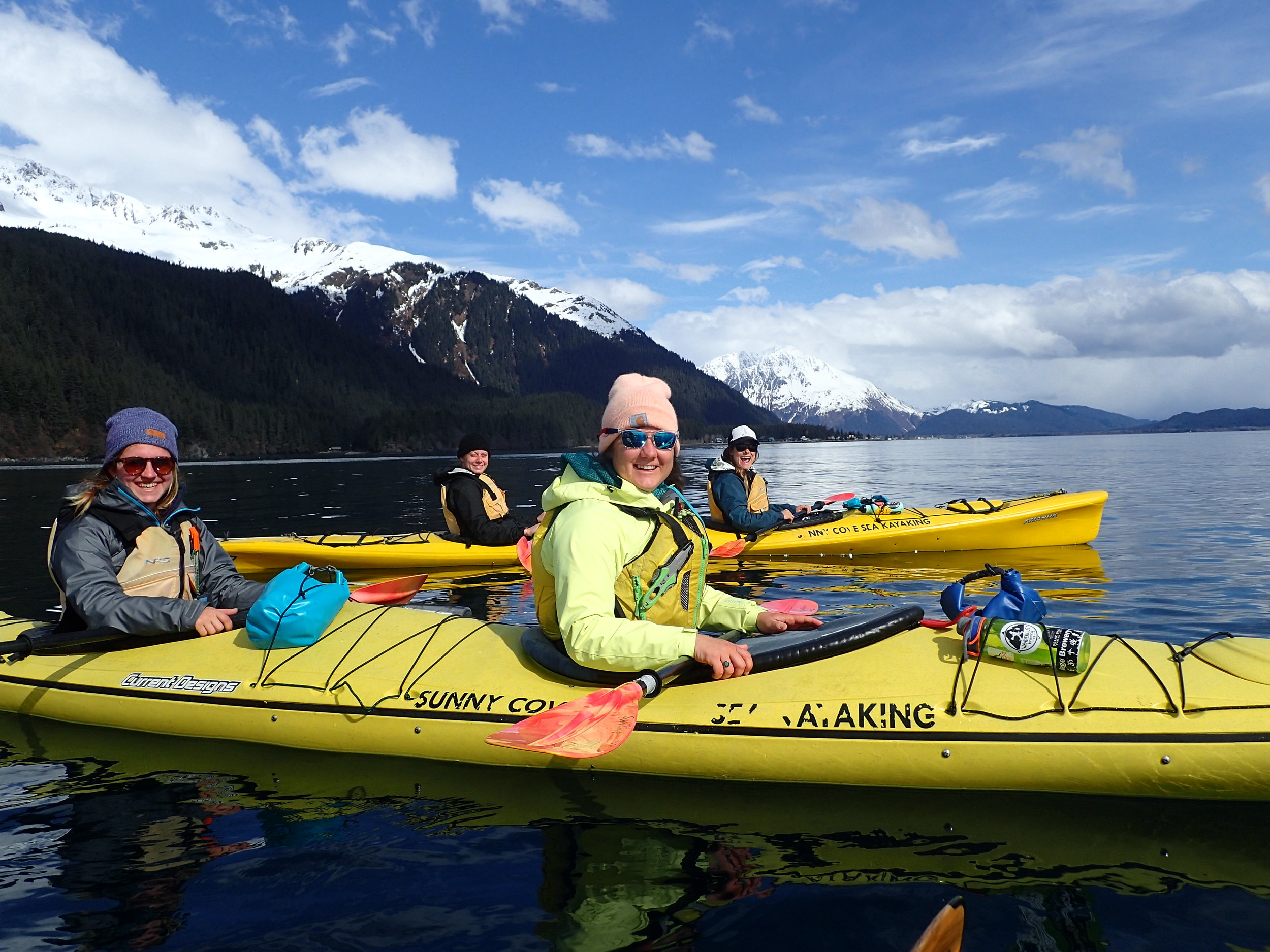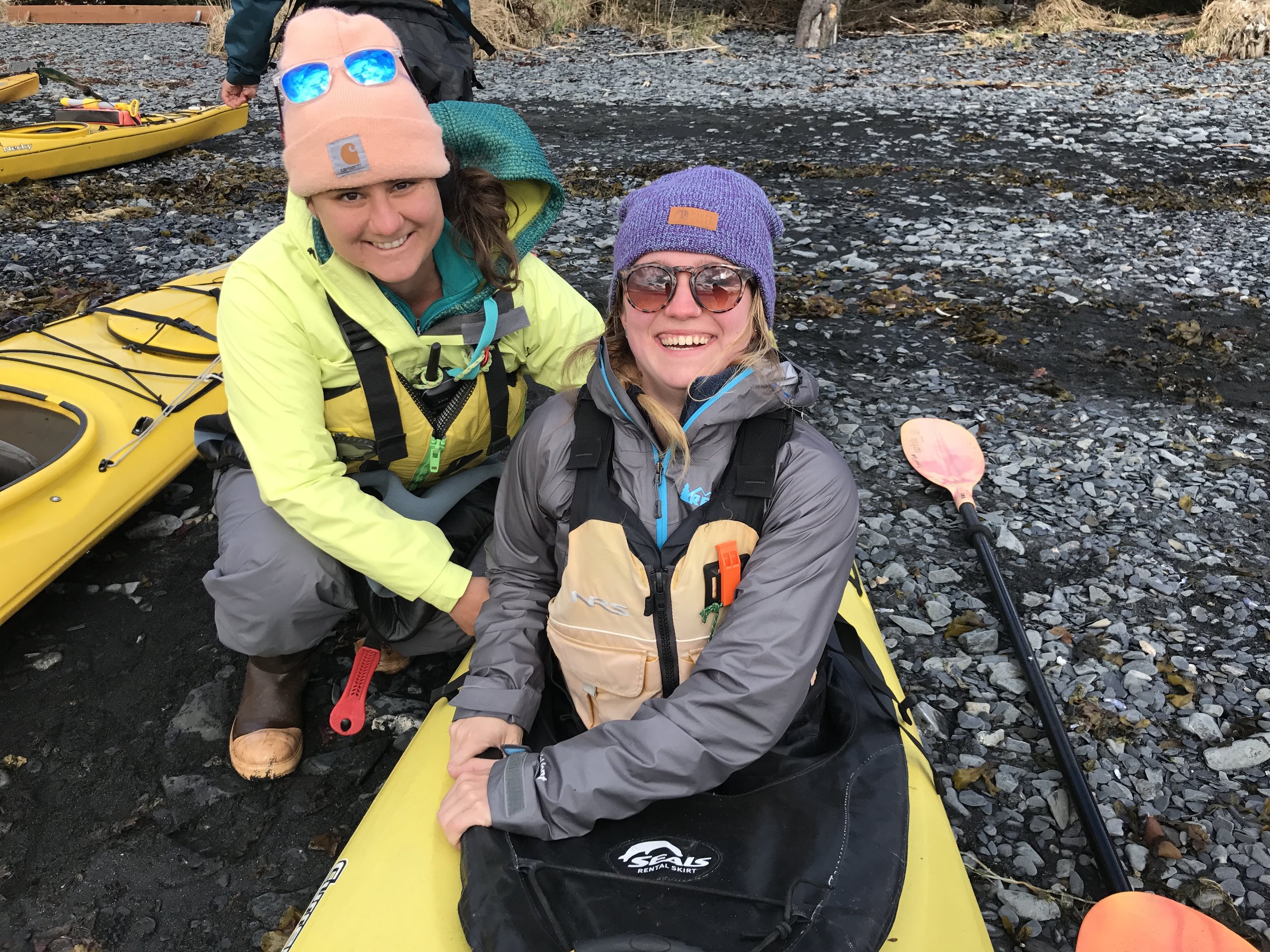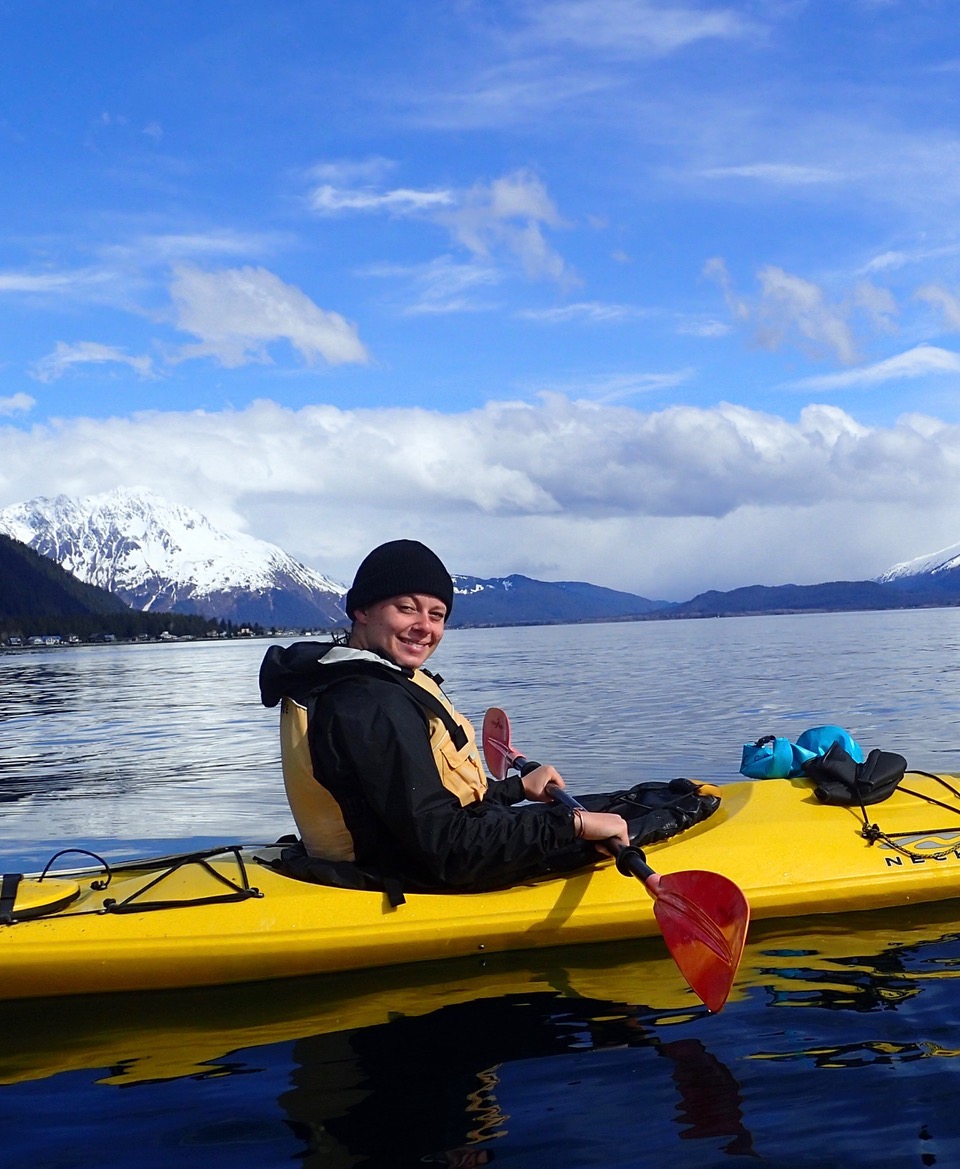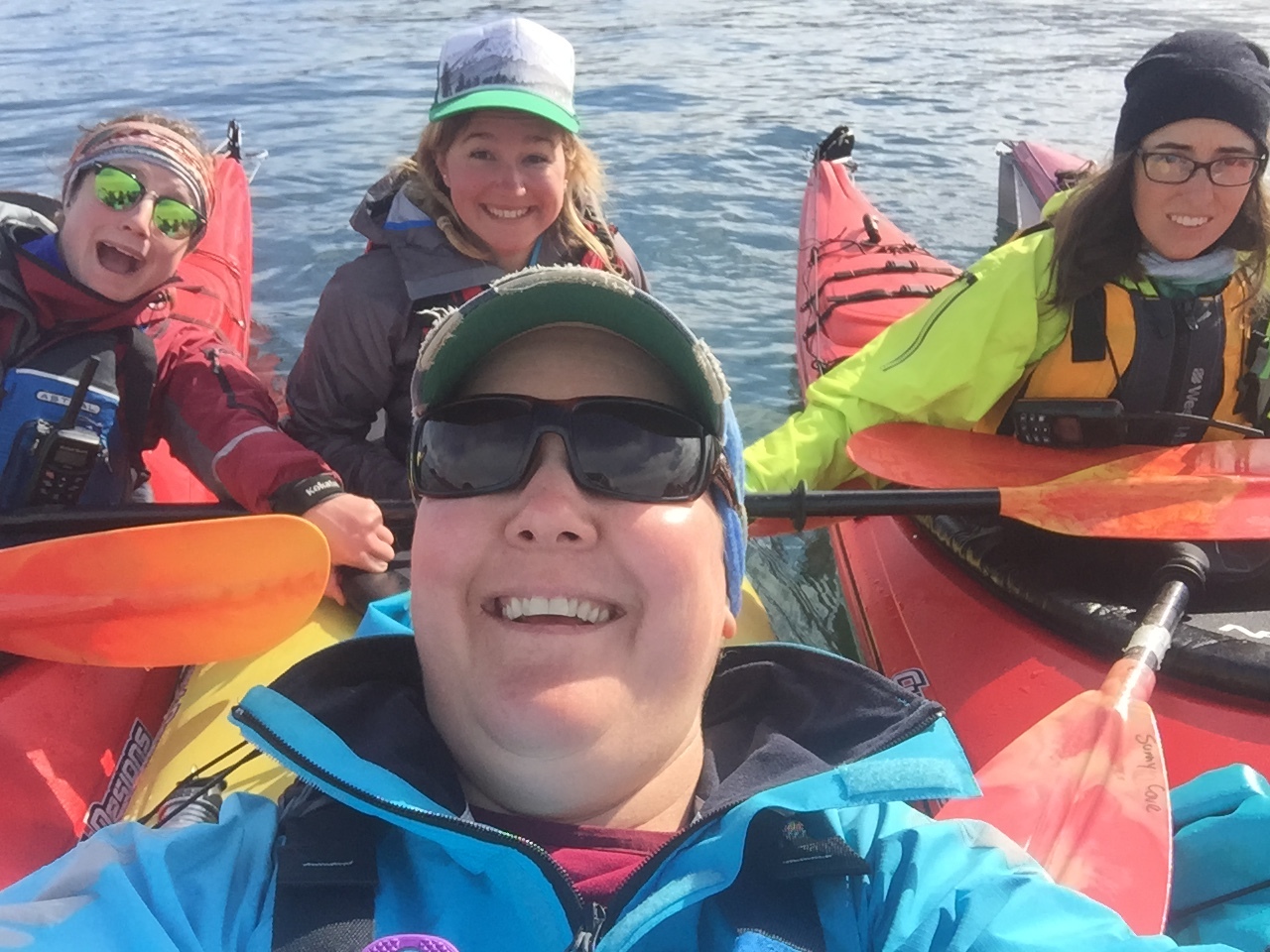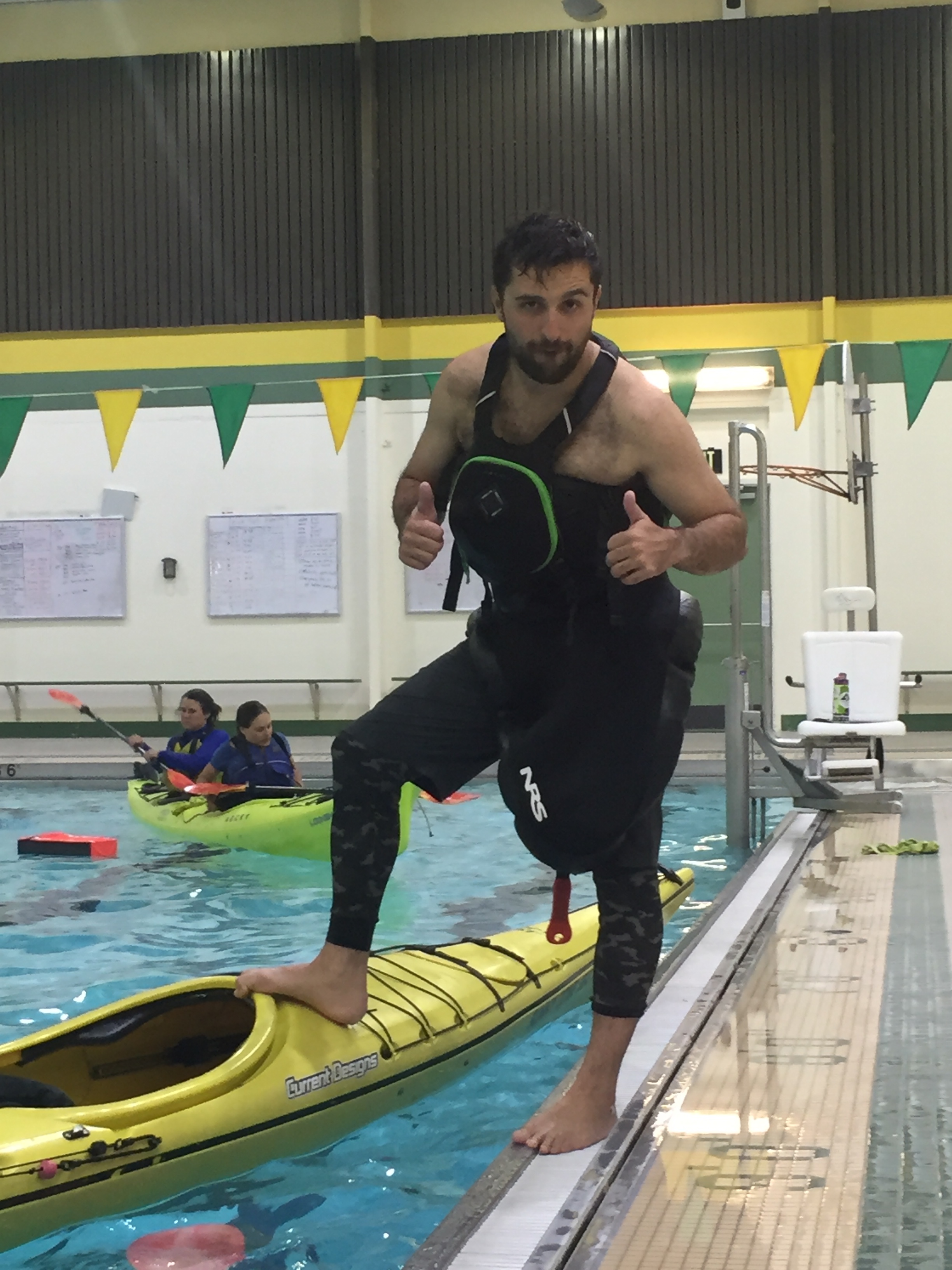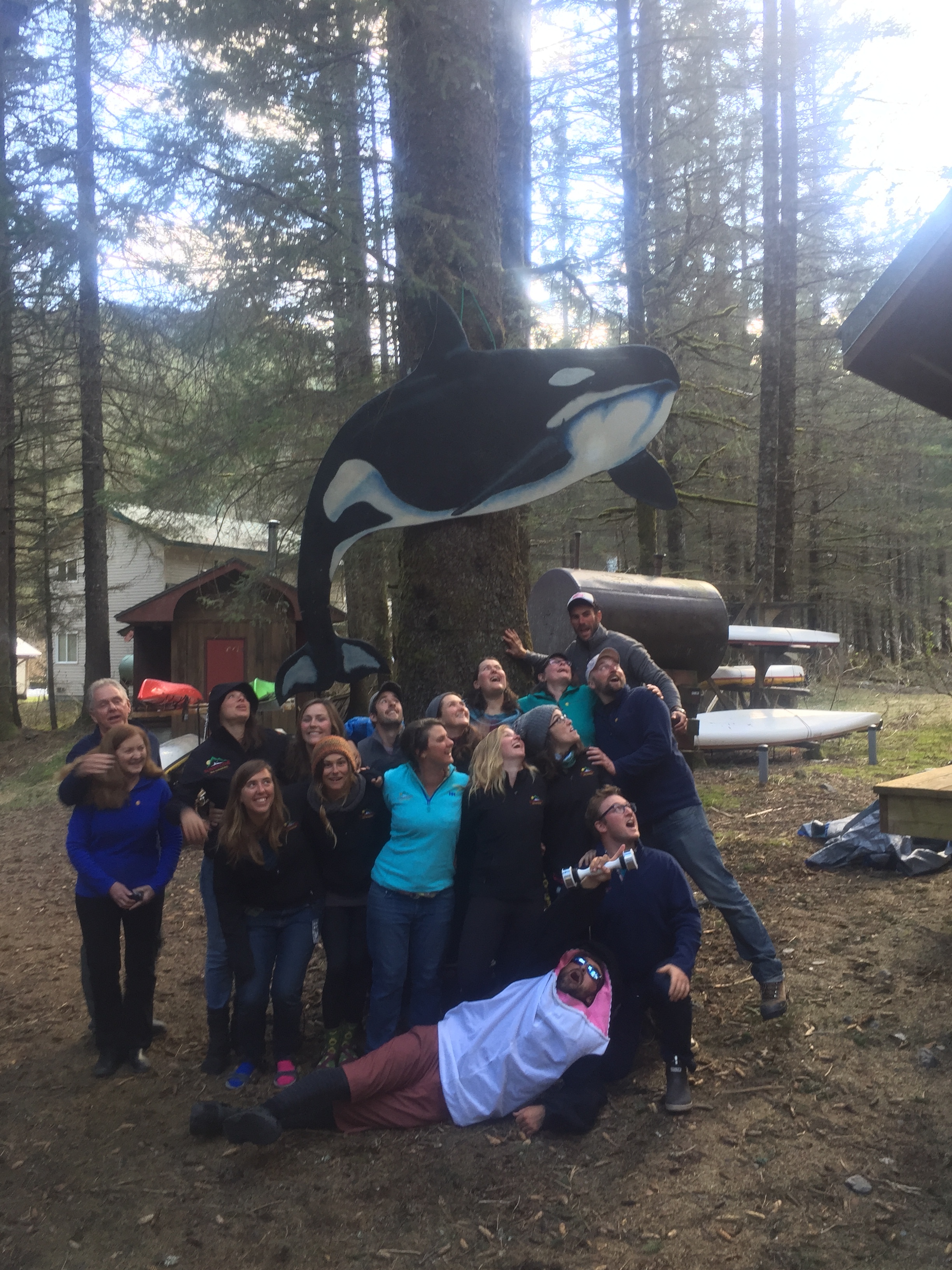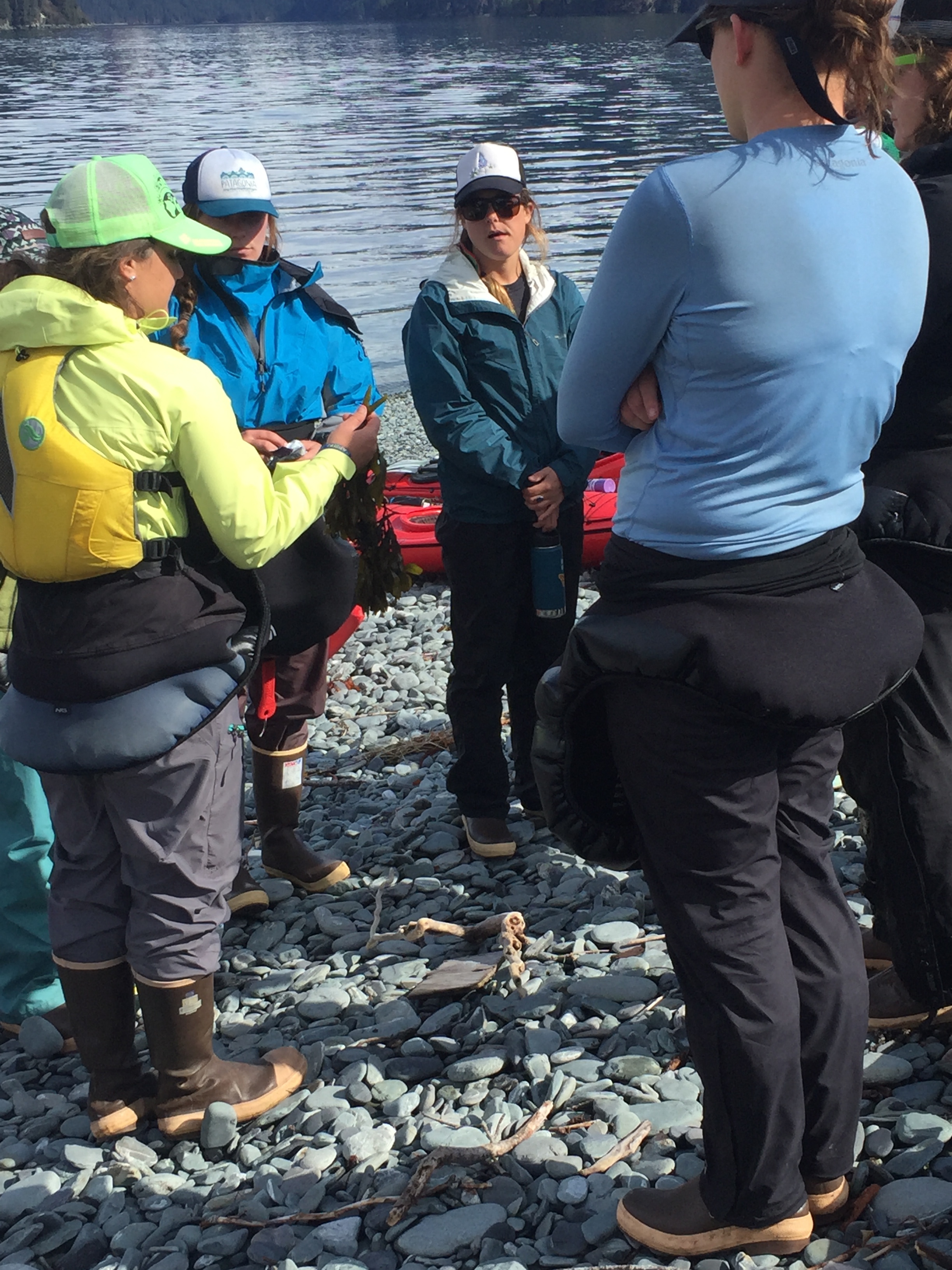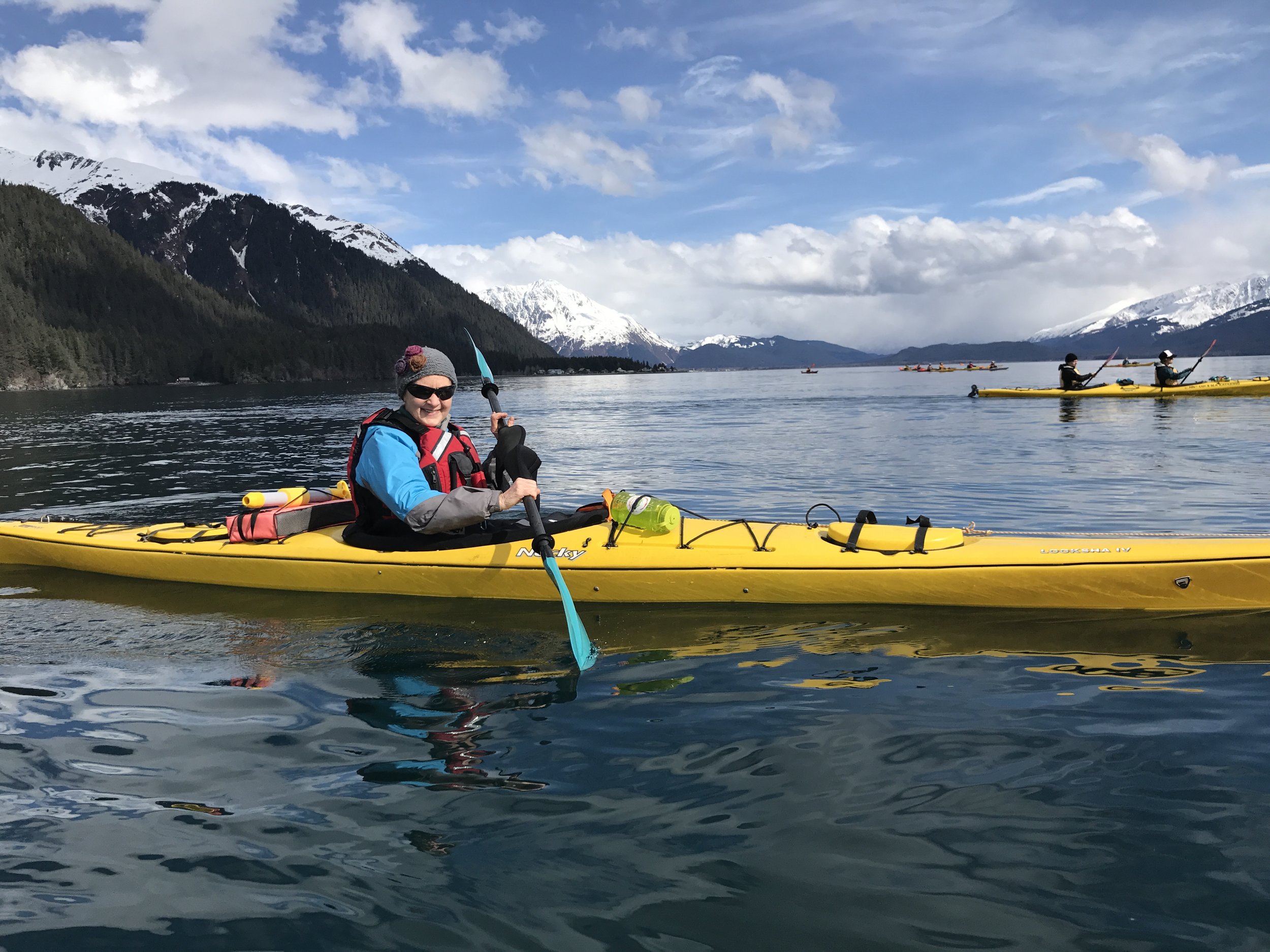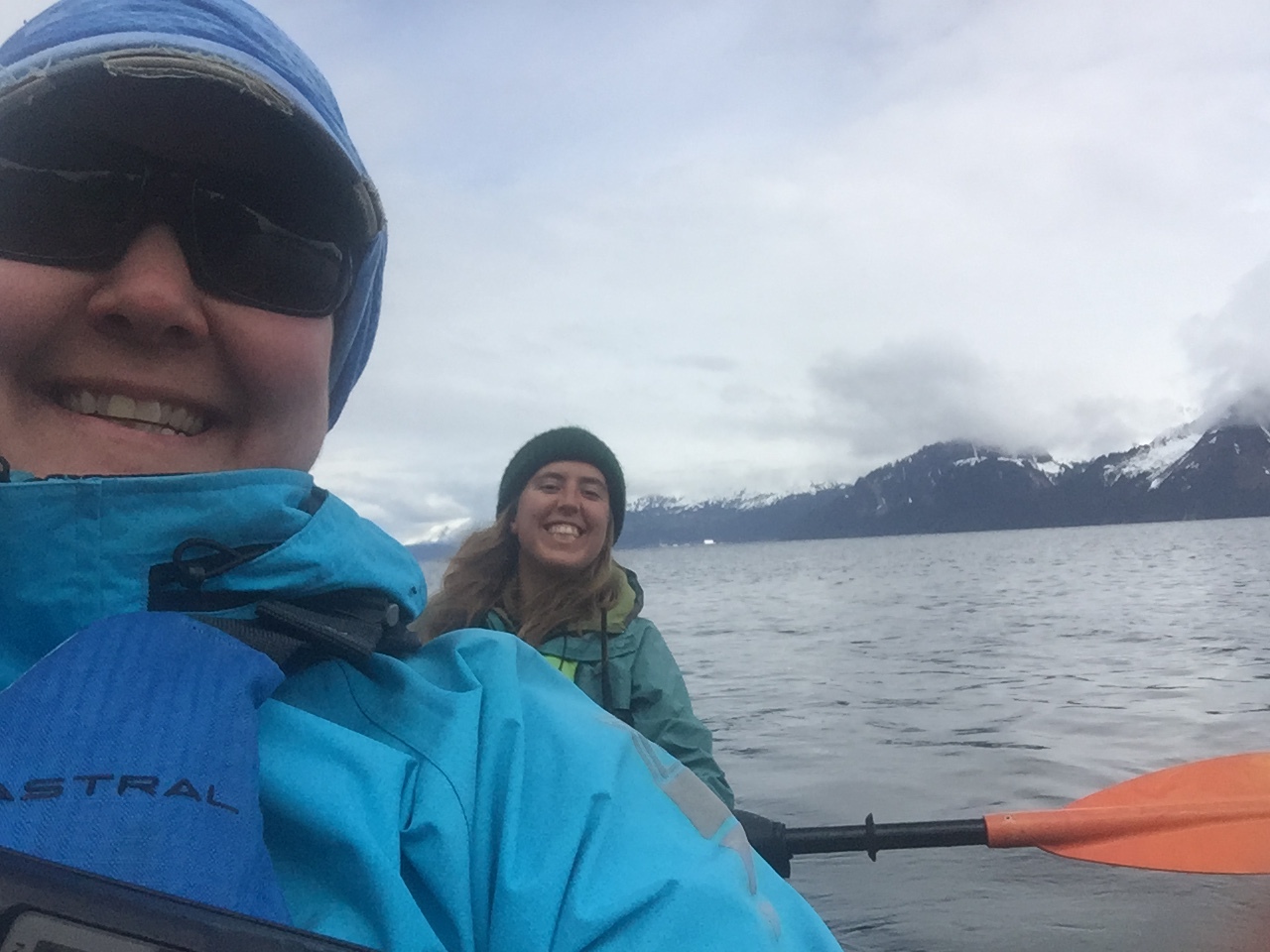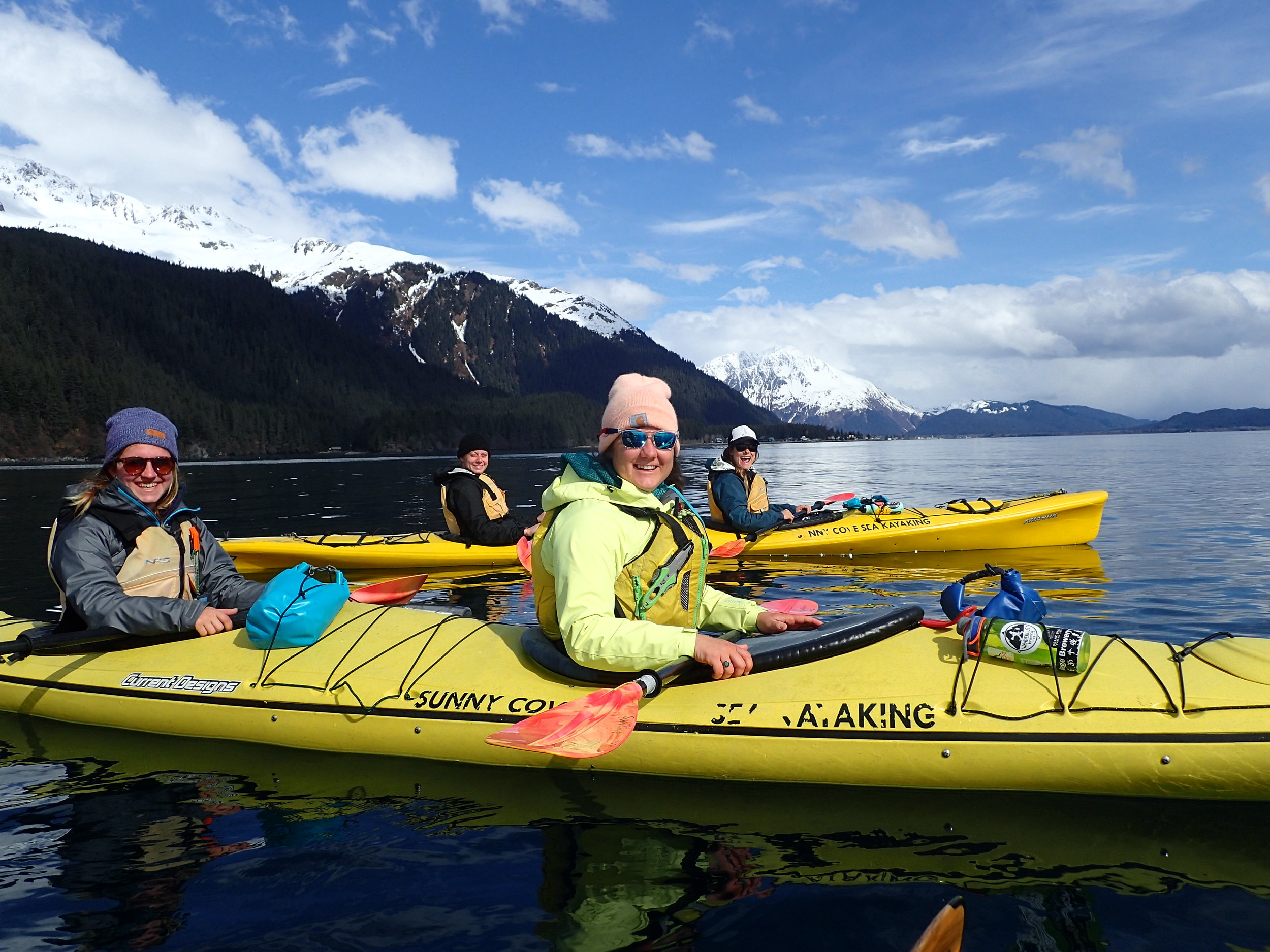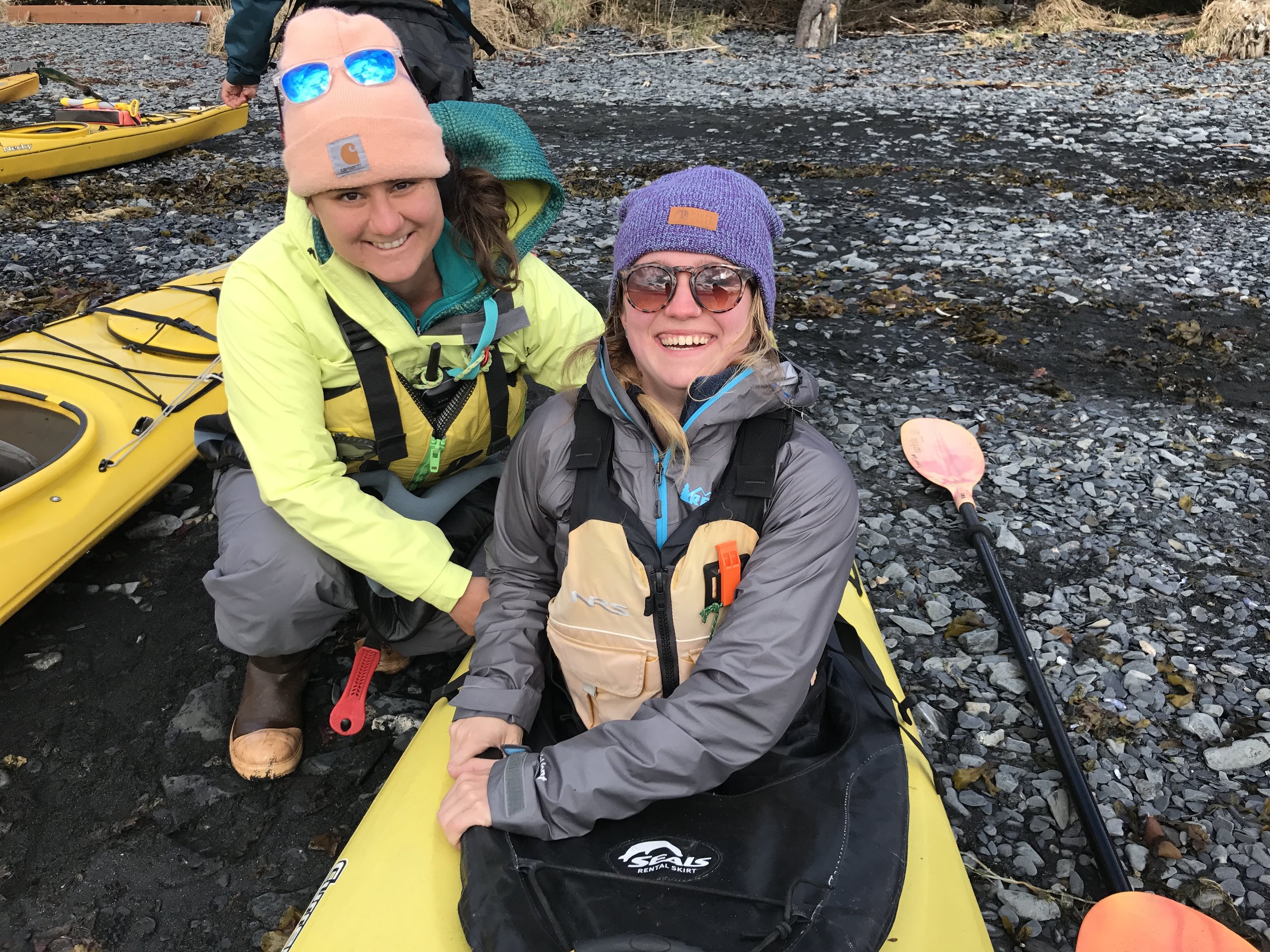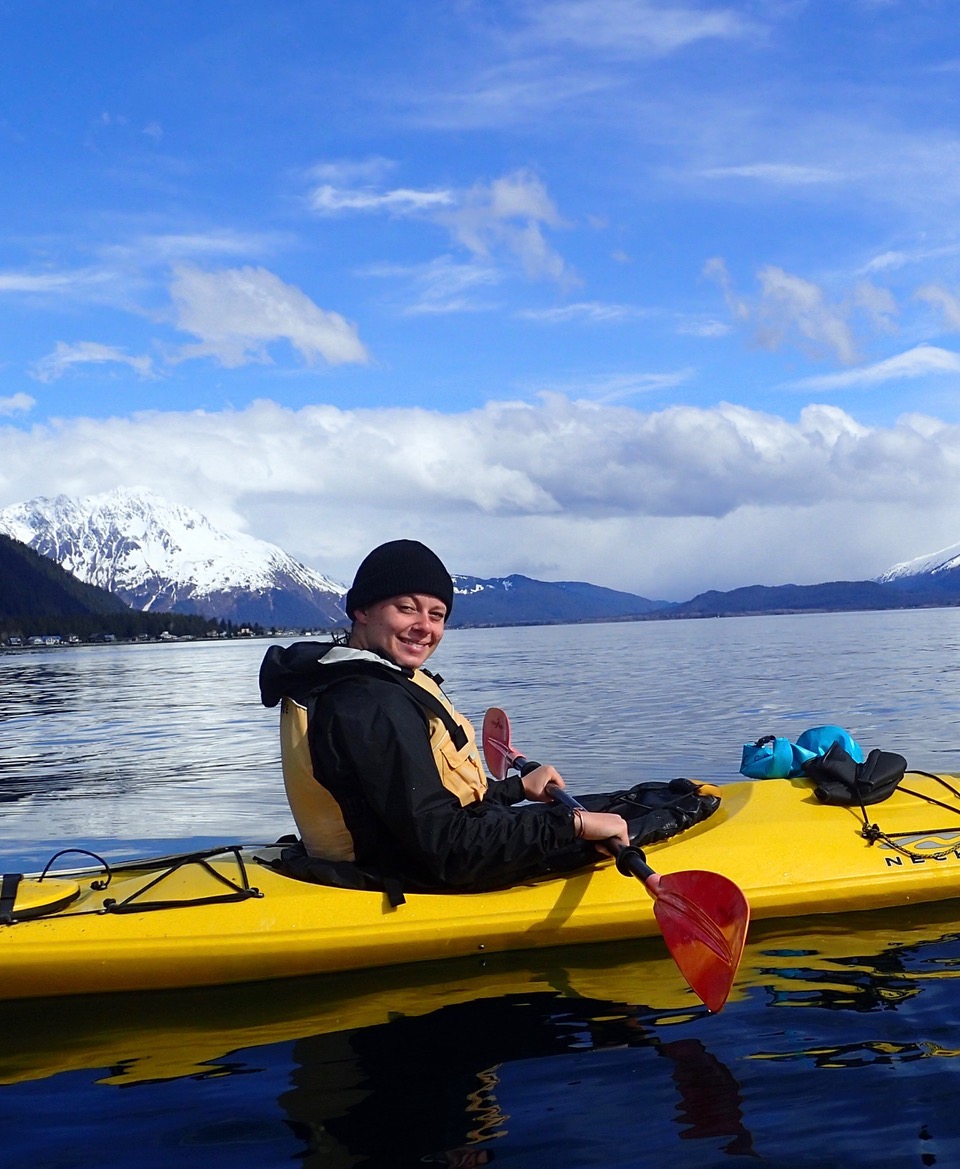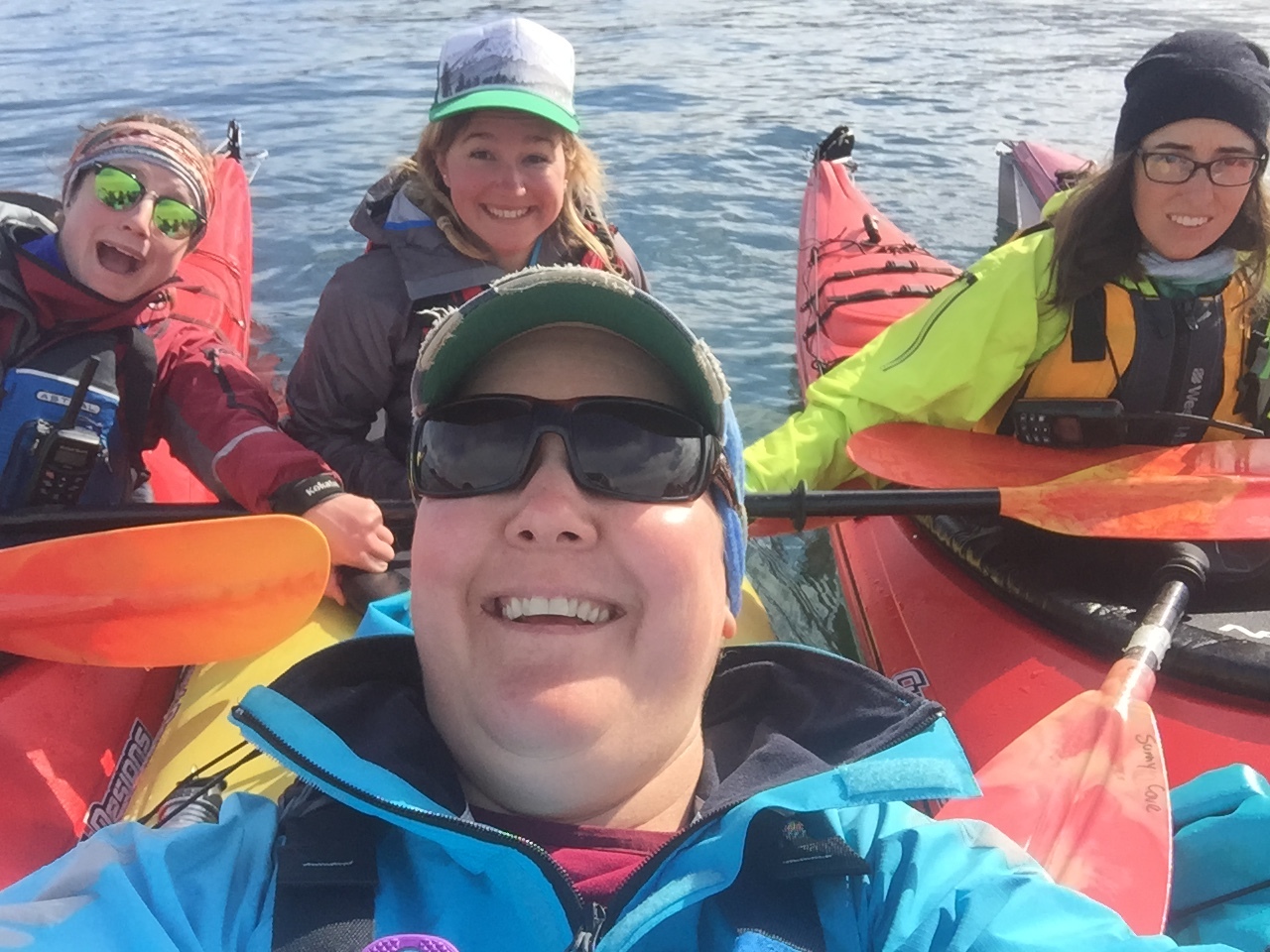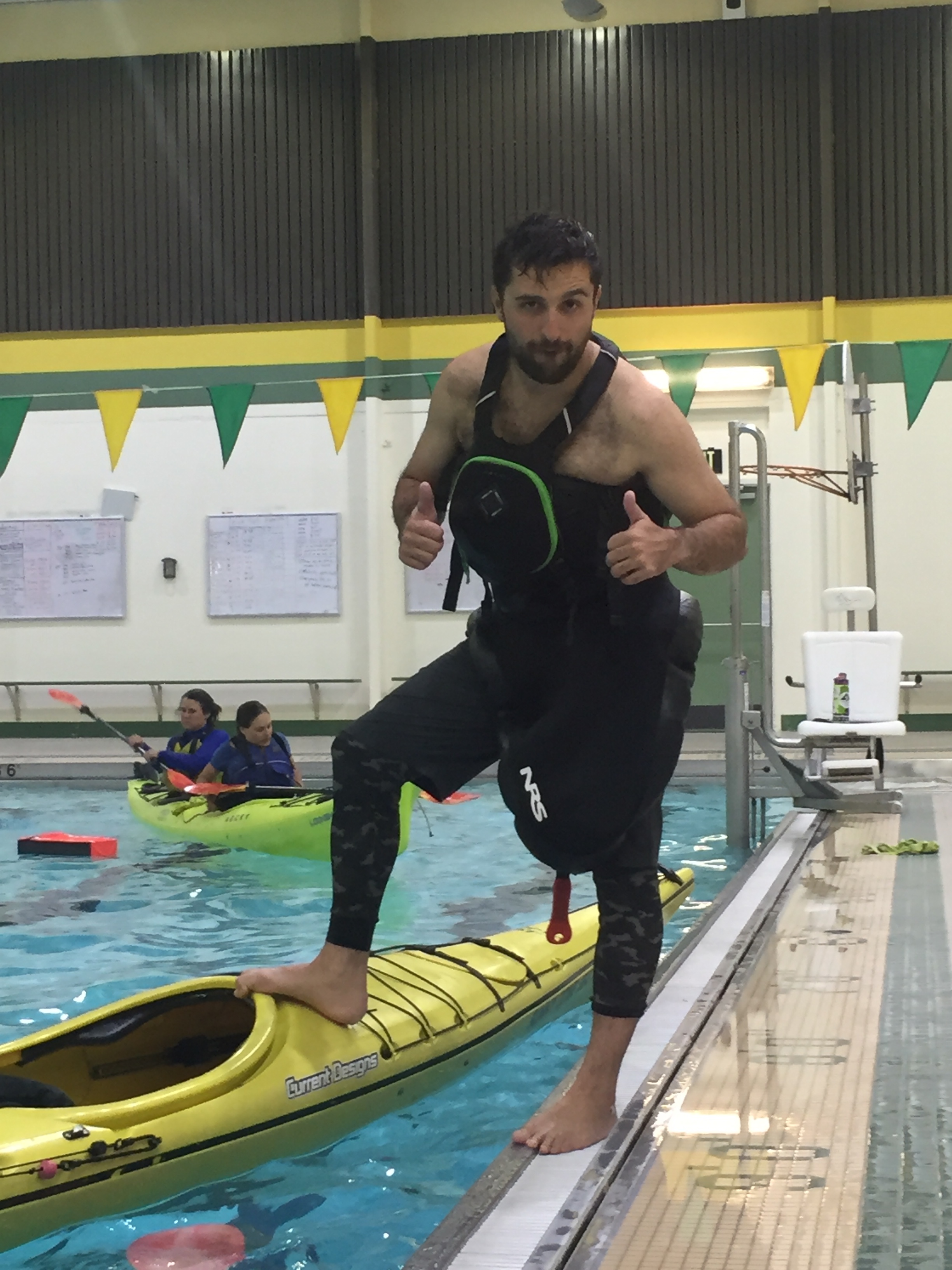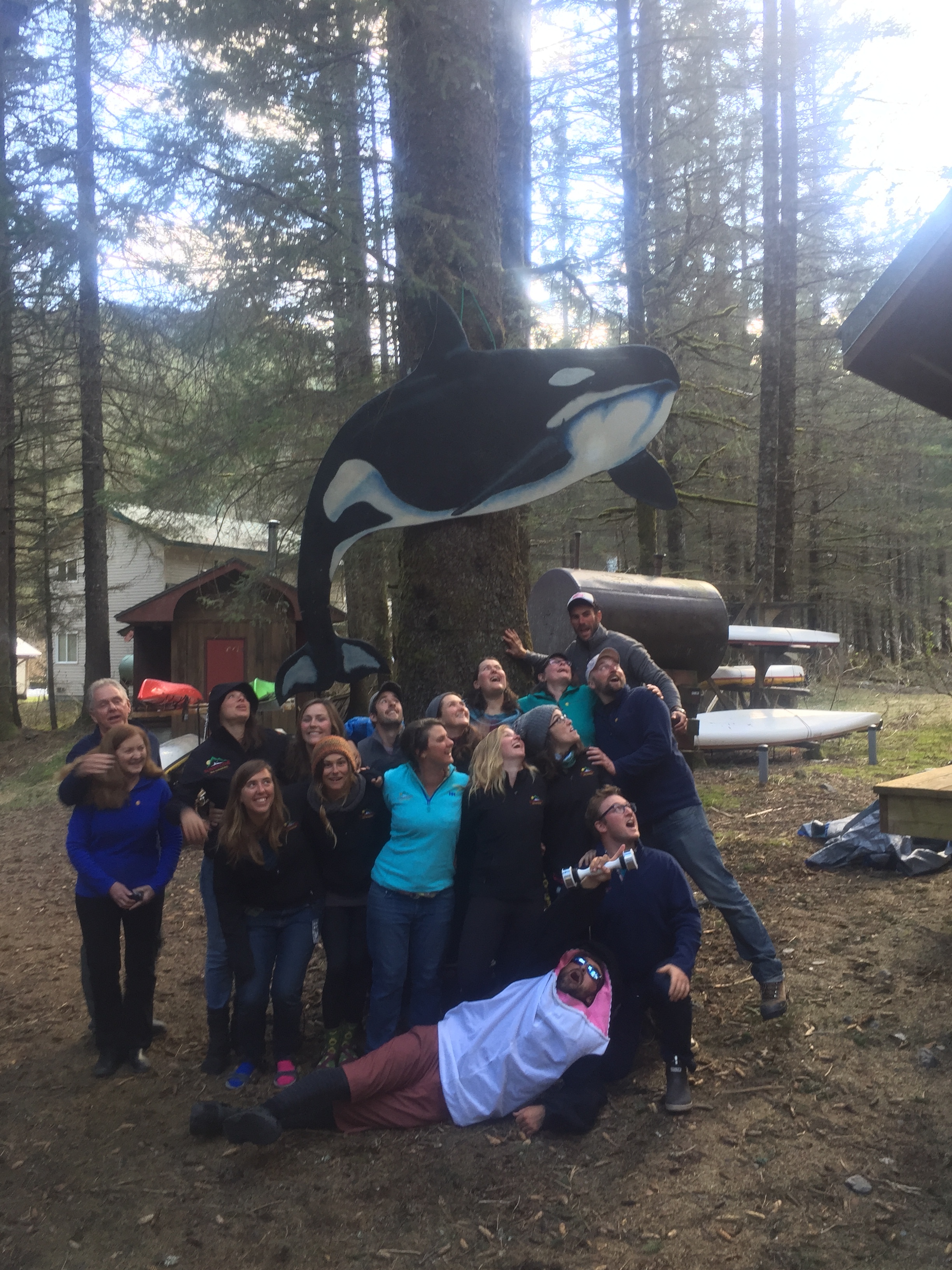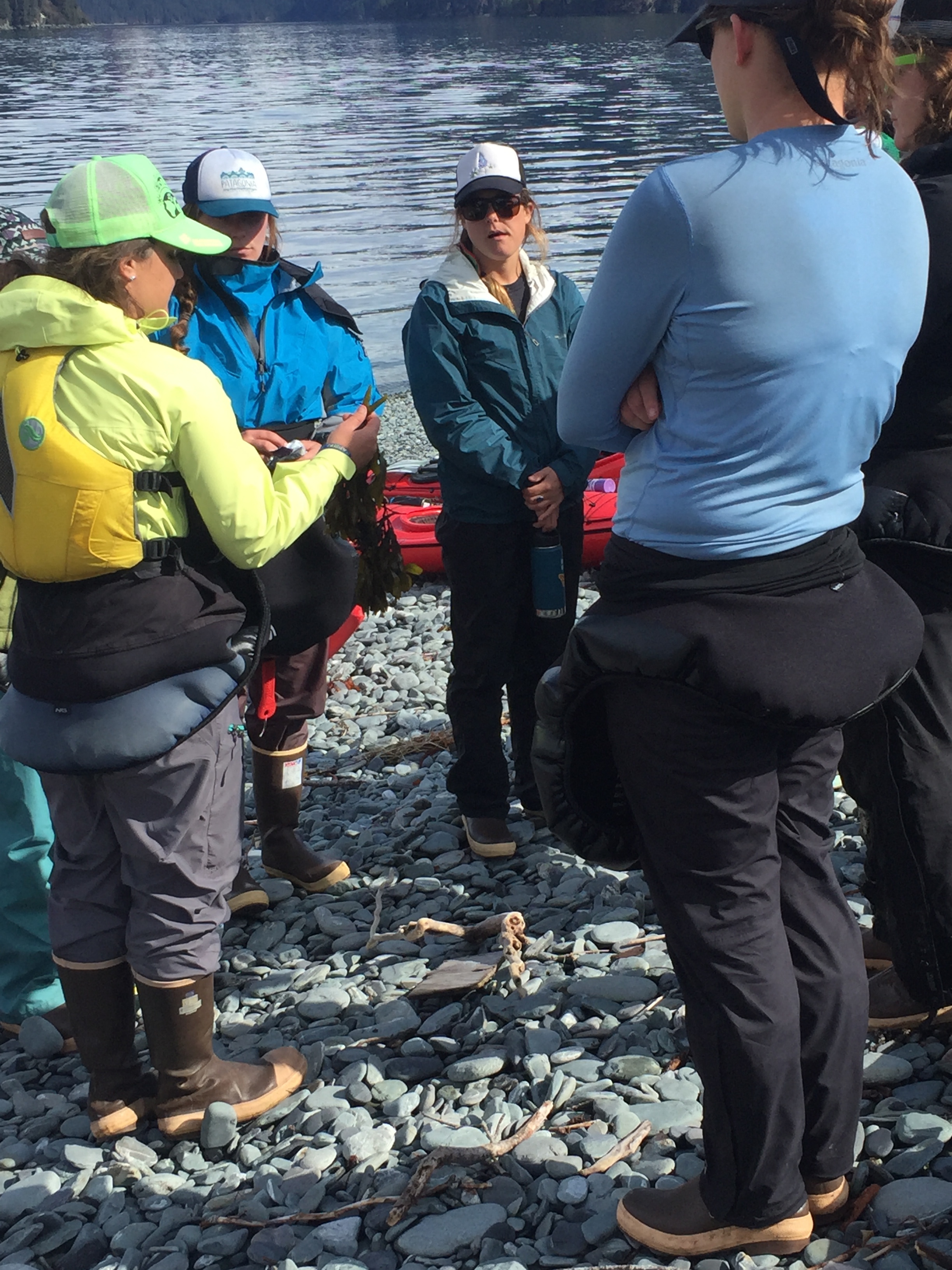 This is just a short summary of 3+ week long training program. What do you think...do you have what it takes to be a part of the Sunny Cove Sea Kayaking family?