'What qualifications do you need to be a guide with Sunny Cove' is one of the questions we are often asked by our guests. Folks are usually surprised by the answer.

At minimum, Sunny Cove guides must have a Wilderness First Responder medical certification, an extensive natural history background and prior guiding experience. Many have 4-year degrees in the natural sciences or outdoor recreation. Sunny Cove is fortunate to have a number of guides who return each year, and openings are often limited.

Once selected, applicants are invited to attend our training program where they come under the watchful eyes of Manager Stephanie Millane and Coordinator Danny Meuninck.

Kayak guide training allows for numerous opportunities to get wet. Our tandem kayaks are very stable so and it's unlikely our guides will put rescue training to use. Danny and JD Lickness share their enthusiasm after a successful wet exit.

Arthur Kampmann, Tara Salisbury and Kelly Matheny high-five after successful completion of open-water rescue training.

Returning Lead Guide Andrew Giacomelli snaps a picture of an American Bald Eagle. Natural history interpretation is an important part of training.
Much of our training focuses on natural history and local history. Fort McGilvray and Seward played a role in WWII. Here the group is enjoying the view from one of the gun mounts atop Caines Head State Recreation Area.

We aim to have the best trained and most fun staff in Alaska ... let us know if we've succeeded.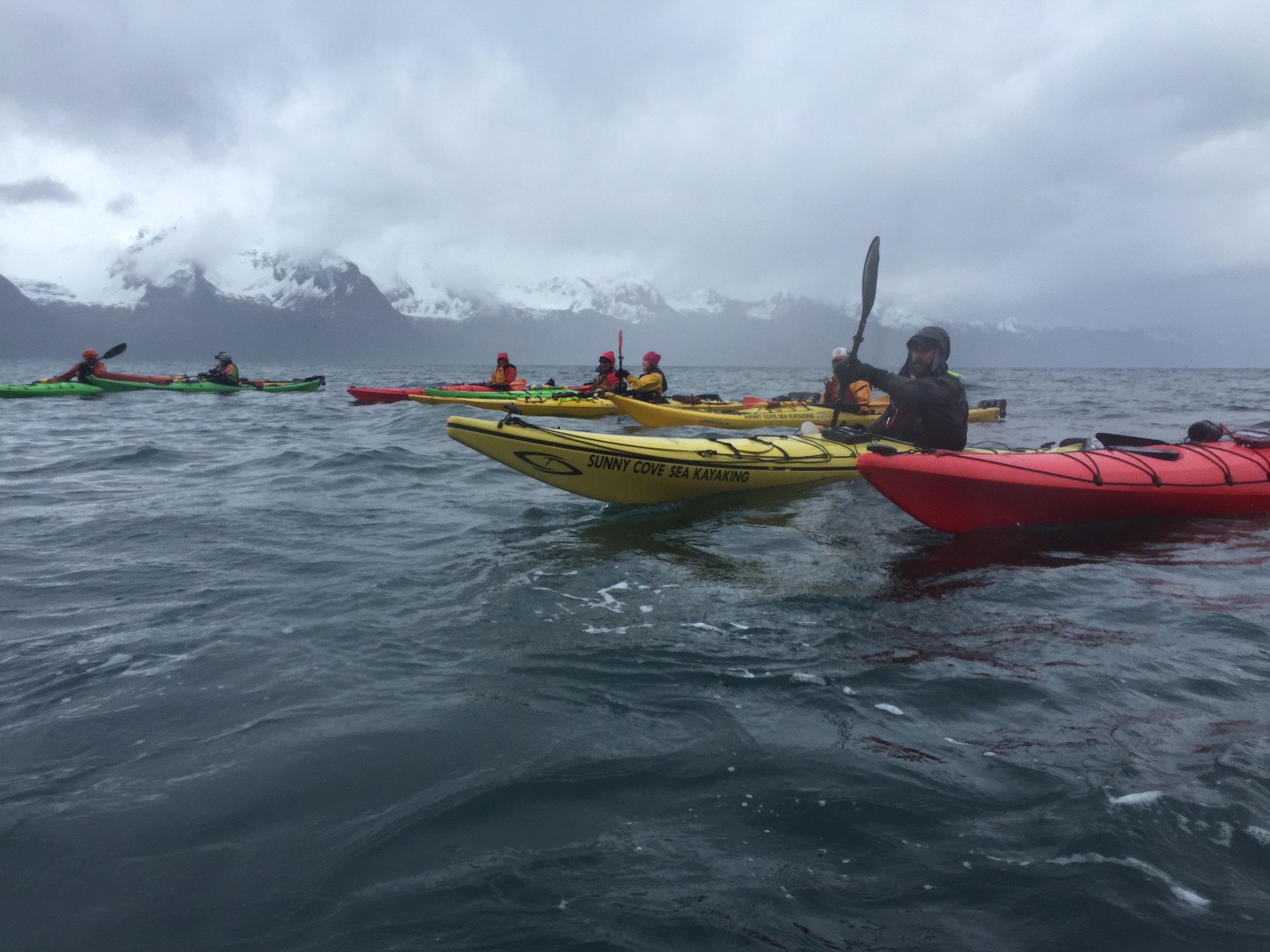 See you on the water!
John Page